McCartan brothers get no special treatment in Down team
Last updated on .From the section Northern Ireland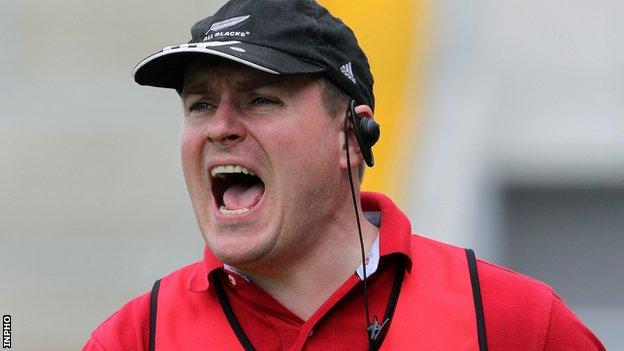 Down manager James McCartan insists his brothers are treated no differently to any other player in the Down squad.
Dan and Eoin McCartan will play in Down's All-Ireland quarter-final clash against Mayo in Croke Park on Saturday.
"People perceive there is some sort of favouritism but I can tell you they don't see it that way and I don't think anybody on the panel sees it that way.
"Whether I have family members playing or not, all we want is a Down victory," McCartan told BBC Sport NI.
McCartan hauled off his younger brother Dan, who plays in defence, during the first half of Down's Ulster semi-final win over Monaghan. Down trailed by nine points but came back to win by a point.
Eoin has been plagued by injuries in recent years but the forward started the Ulster final against Donegal.
Down conceded a massive 2-18 in the defeat, which attracted more criticism of a Down defence which has been renowned as the Achilles heel of their team.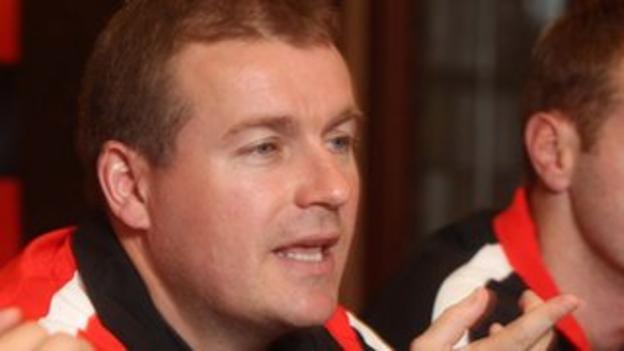 "Quite a number of the scores we conceded were when we spilled the ball in the half forward line and left the defence exposed," insisted McCartan.
"The criticism of our defence is a criticism of the whole team. When we concede 2-18 we have to hold our hands up. but I hope a lot less than 2-18 will be shipped this weekend against Mayo."
McCartan indicated that Danny Hughes will still have an important role to play for Down even if he is not fit to line out in Croke Park.
Hughes has struggled with a hamstring injury all season and it ruled him out of last week's win over Tipperary.
His manager wants him to support the players in their bid for a place in the All-Ireland football semi-finals.
"I asked Danny to be positive around the dressing-room because if somebody comes in with their heads down it sucks the energy out of other players," McCartan explained.
"To be fair, he did that, and he will be fulfilling that role again if he is not able to play. We will give him until the last possible moment to prove his fitness."