Antrim manager Liam Bradley linked with Derry position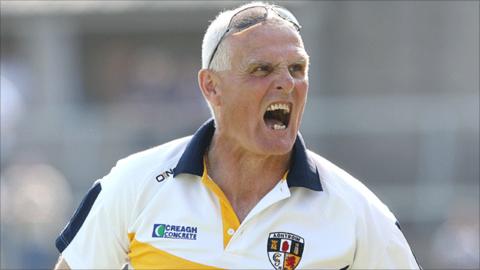 Liam Bradley has been linked with the Derry managerial position as his future as Antrim boss remains unclear.
Bradley has not ruled himself out of contention for the Oak Leaf job and says he is undecided whether to extend his four-year stint with the Saffrons.
Derry officials have sought nominations for the manager's post and clubs have until Friday to nominate candidates.
Present manager John Brennan has yet to indicate whether he will seek to remain after two years in the job.
Brennan's second one-year term ended after the county's round one qualifier defeat to Longford at the end of June.
The Derry county executive met with Brennan last week to allow him to give his assessment of the 2012 campaign.
The Lavey man has previously indicated that he would not be willing to go through an interview process to secure the job.