James Loughrey unavailable to Antrim footballers in 2013
Last updated on .From the section Northern Ireland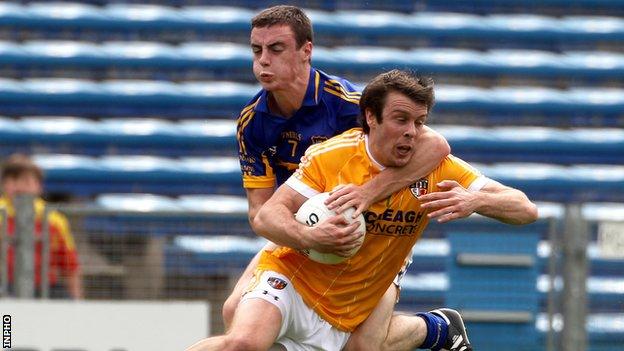 Antrim half-back James Loughrey will not be part of the Saffron football squad in 2013.
Loughrey, a trainee accountant in Belfast, will shortly undertake exams and then intends to work in Cork where his girlfriend lives.
The St Brigid's player has yet to submit a transfer request to a club in the Munster County.
Loughrey, who has been a key player for the county in recent seasons, has also starred on Ulster Railway Cup teams.
The absence of the highly-rated defender will come as a blow to Antrim manager Frank Dawson ahead of January's Mc Kenna Cup campaign.
The 26-year-old played on the Saffron side which made it to the Ulster Final in 2009.