Conor Garvey could miss Down campaign because of eye injury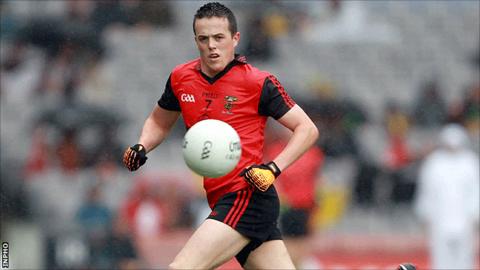 Down defender Conor Garvey could miss all of this summer's Championship after suffering an eye injury in a work-related accident a number of weeks ago.
After the accident, mechanic Garvey needed an operation to remove fragments of steel from his eye.
Garvey will not be allowed to take part in contact in training for at least three months in order to ensure that his eyesight recovers.
He missed last year's Ulster Final because of suspension.
Garvey made only one substitute appearance for Down in this year's League as he was affected by an ankle injury.
Down open their Ulster Football Championship in the provincial quarter-final against Derry on 2 June.