Ulster's Jared Payne mulls over switch from full-back to centre
Last updated on .From the section Northern Ireland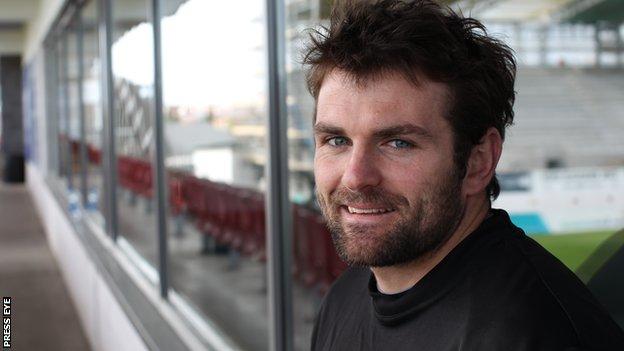 Jared Payne's decision to commit his future to Ulster and Ireland has opened up a number of interesting possibilities regarding the shape of the Ulster backline in the next few seasons.
Although Payne has spent most of his career at full-back, Ulster head coach Mark Anscombe says the player is keen to pursue a role in the centre where he played during his last season with the Auckland Blues before joining Ulster in 2011.
The 27-year-old Kiwi will be eligible to represent Ireland in September 2014.
Whether the IRFU are grooming him to be a possible long-term successor to Brian O'Driscoll, or whether he was given any assurances before agreeing to sign a new three-year contract, is unknown.
But what is clear is that the competition for places in Ulster's midfield - already an area of strength in depth - is going to be even fiercer if Payne is thrown into the mix alongside Darren Cave, Stuart Olding, Luke Marshall, Chris Farrell, Paddy Wallace and Mike Allen.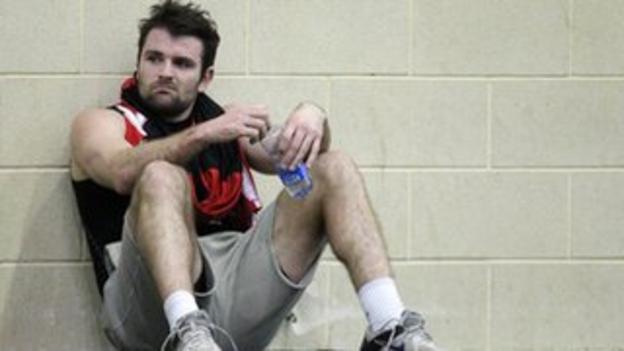 "Jared wants to play a bit more at centre, but that is something we will worry about next year," said Anscombe.
"He has always has been a full-back.
"It was just that the (Auckland Blues) put him at centre in the last year and he got a taste for it then.
"That is a possibility going forward but at the moment we will be using him as a full-back."
Payne is a natural born footballer who makes the game look effortless.
After a first season with the province which was ruined after just three games by an Achilles tendon injury, he has excelled at full-back for Ulster this season, scoring eight tries.
The Kiwi is the same age as Rob Kearney, who, as a two-time Lions tourist would prove to be very difficult to dislodge as Ireland number 15.
By the time Payne is pulling on a green jersey in 15, 16 months time, Brian O'Driscoll, who is currently weighing up whether to continue playing next season, will most likely have retired.
Asked whether the Union may exert a little pressure on Ulster to experiment with Payne at outside centre, Anscombe replied: "Possibly, but we have a good one (Cave) here already".
"Let's see what happens."
With Adam D'Arcy's exit at the end of the season confirmed, Payne and Peter Nelson are Ulster's choices at full-back.
Irrespective of where Payne lines out for Ulster and Ireland in the coming seasons, it's a nice conundrum to have.
It's one that the All Blacks, who were courting the player in recent months in the hope he would return home, would love to have had.
Instead, he has chosen the green of Ireland after what he admitted was "a tough decision".
"When you're young to look up to the All Blacks of course, but there are other opportunities in life that pop up and this is one of them," stated Payne.
"We've had a good season at Ulster and that made it (decision) a little easier as well.
"Being over here for another three years (suggests) there is no chance of playing for the ABs so if I'm good enough I'd be stoked to play for Ireland.
"That is obviously still a year away, but if I'm playing well enough and lucky enough to get picked, by all means I'd be delighted.
"It's definitely going to be a goal further down the track."
Anscombe is pleased he will be working with his fellow Kiwi until the summer of 2016 at least.
"Jared is a world-class player and of international calibre and playing for Ireland is a carrot for him.
"It's pleasing that he wants to stay here and achieve his goals.
"They (New Zealand) were talking to him again about possibly coming back, so that threat hadn't totally gone away, but he weighed up his options and I'm pleased he has decided to stay and dedicate himself to Ulster."