North West 200: Mervyn Whyte calls for race flexibility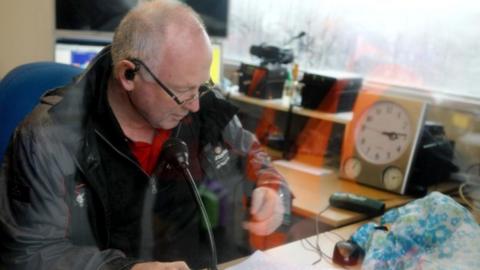 North West 200 Race Director Mervyn Whyte has appealed to Stormont Ministers to allow greater flexibility in Road Closing Orders after Saturday's scheduled race programme was abandoned.
"Present legislation allows for a maximum of three days but we would like to see that extended to allow us to use a fourth day if necessary," said Whyte.
"We could then move from the Saturday to a Friday afternoon if need be.
"Things need to happen very quickly and would hopefully be in place for 2014."
"We presently use Tuesday, Thursday and Saturday, but I have been in discussions with Stormont Ministers to amend the legislation to allow us to choose when to close roads from a four-day period if it was deemed necessary.
"That would deal with a situation like we had on Saturday when we knew that the forecast was bad and would allow us more flexibility."
The event was also abandoned in 2011 following heavy rain, a security alert and an oil spill after just one race was held.
The introduction of two races on Thursday night in 2012 was hailed as a success and an extra race was added to the Thursday evening race programme this year.
"We need to move forward on this rather than engage in years of discussion in the hope of allowing us to do this next year.
"We must take into consideration the needs of residents as the event is held in a highly residential area, with traders also on the course, so we must look at all the logistics, and hopefully new measures can be put in place for 2014."
Northern Ireland First Minister Peter Robinson has indicated that the NI Executive will do all it can to ensure that the North West is a flexible event in the future.
Meanwhile Ulster Grand Prix clerk-of-the-course Noel Johnston has echoed the sentiments of his North West counterpart.
"We sympathise with the North West organisers, as we know all too well how frustrating it is to put all that work in only to see riders and thousands of fans go home dismayed thanks to the weather.
"As organisers we do everything we can to put on a good, safe show every year. The one thing we can't control is the weather. A little flexibility in the road closing order may just help avoid future disappointment and loss of income," said Johnston.