Ulster Grand Prix - the men most likely
By Richard Petrie
BBC Sport NI
Last updated on .From the section Northern Ireland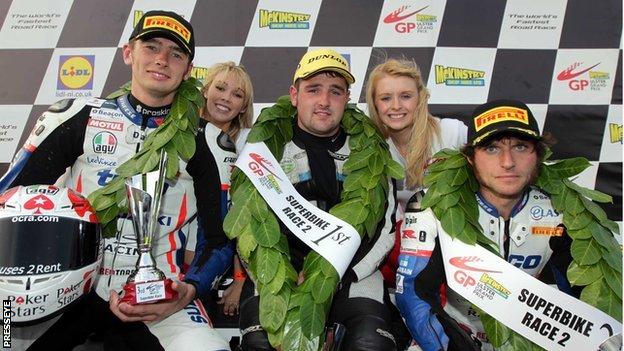 The BBC Sport website analyses the leading contenders for the top honours at this year's Ulster Grand Prix at Dundrod.
Michael Dunlop (Honda TT Legends/MD Racing)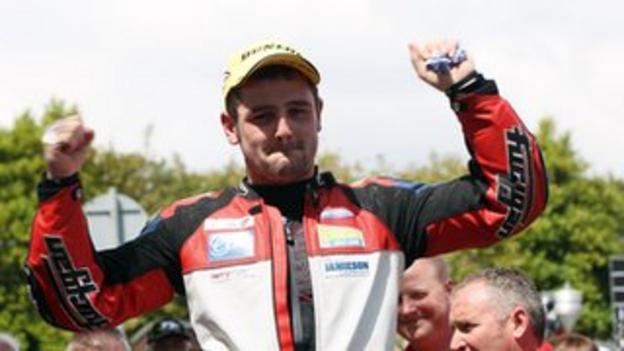 Age - 24; Ulster Grand Prix wins - 5
The Ballymoney rider starts as favourite for every race he will compete in thanks to his fabulous four-timer at the Isle of Man TT in June and his fine form at Dundrod in recent years. Will be keen to prove he can completely dominate his rivals in mass start racing in the same way he does in time trial format. Has use of the Legends team Superbike which took him to victory in the Superbike TT.
Guy Martin (Tyco TAS Suzuki)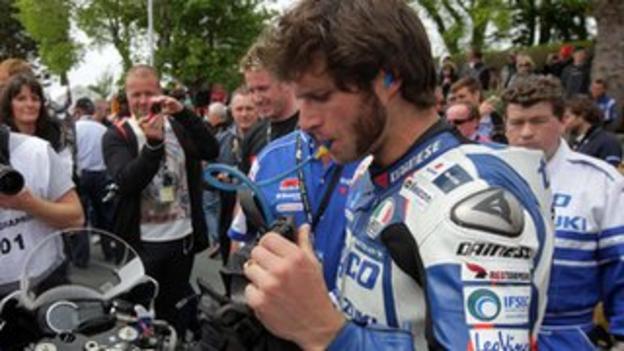 Age - 31; Ulster Grand Prix wins - 8
The Lincolnshire man always feels right at home at Dundrod and has enjoyed all his international road race wins to date at this meeting. Should go particularly well in the Superbike and Superstock classes as he aims to make amends for another TT without a podium finish. The sole Tyco TAS Suzuki runner at the Ulster Grand Prix this year, Martin will be buoyed by his Solo Championship win at the Southern 100 in July.
Bruce Anstey (Padgett's Honda)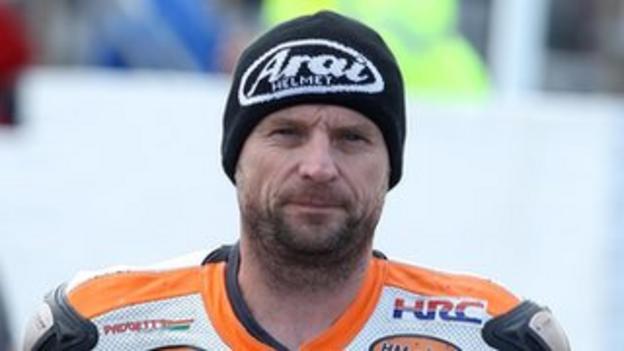 Age - 44; Ulster Grand Prix wins - 8
The laid-back New Zealander was in fine form at both the TT and the North West 200 on his fleet of Hondas and will want to end his season on a high by taking an international road race win. Equally at home on Supersport, Superstock and Superbike machinery. Holds the lap record for Dundrod at a speed of 133.977mph, set in 2010 and the most successful overseas rider ever.
Conor Cummins (Milwaukee Yamaha)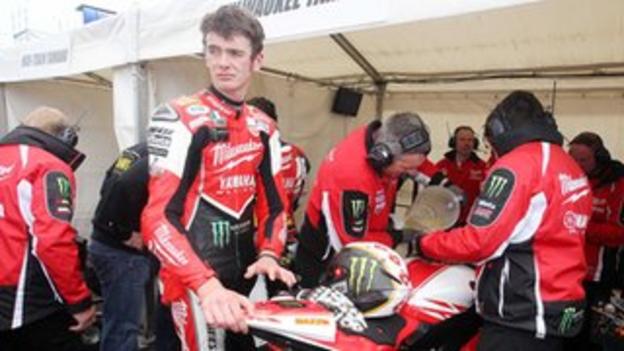 Age - 27; Ulster Grand Prix wins - 1
The Manxman is a former lap record holder over the 7.4-mile course and is another rider who relishes the challenges posed by Dundrod. Still finding his feet on the Yamaha machinery but a fifth-place finish in the TT Superbike race shows he still has what it takes to mix it with the big boys at the front after overcoming the horrendous injuries he sustained at the Senior TT in 2010. Will hope to make up for a largely disappointing season.
William Dunlop (Milwaukee Yamaha)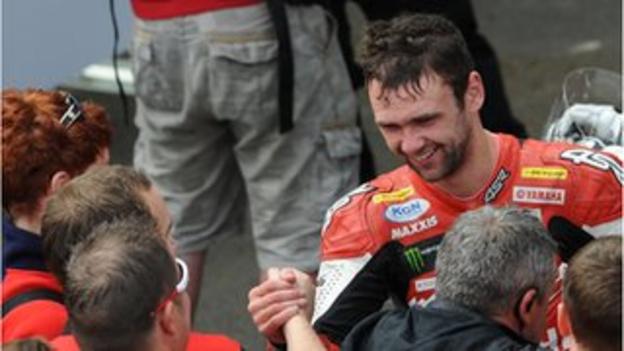 Age - 28; Ulster Grand Prix wins - 6
A real Dundrod specialist who always looks to this meeting as an opportunity to secure an international success. His best chance should come in the Supersport races, but the elder of the Dunlop brothers also showed promising form on his Superbike at the TT in June, setting the fastest lap ever by a rider on a Yamaha on the Mountain Course. Has finished on the podium in every Supersport race at Dundrod over the last two years. Sits out the Superstock class, in which he has struggled in recent years.
Gary Johnson (Lincs Lifting/RAF Reserves/Valmoto MV Agusta Racing)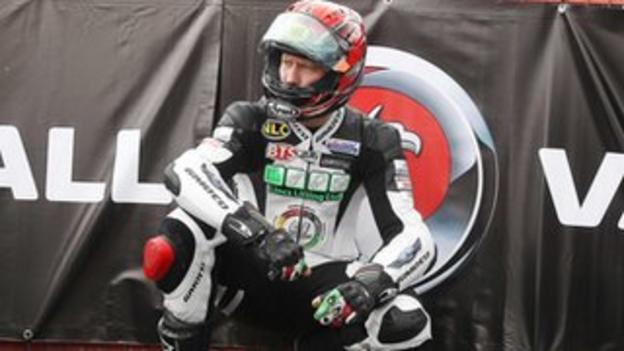 Age - 33; Ulster Grand Prix wins - 0; Best finish - 2nd
The former TT Supersport winner proved that he has the speed to match anyone on his day at the Isle of Man TT this year. Running his own team in 2013, he has a variety of competitive machinery at his disposal, a Honda in the Superbike class, a Superstock Kawasaki and the new MV Agusta under the guidance of vastly experienced team boss Jack Valentine in the Supersports. Should be a contender for podium positions, having twice previously finished second in races in 2009 and 2012.
Dean Harrison (RC Express/MSS Kawasaki Racing)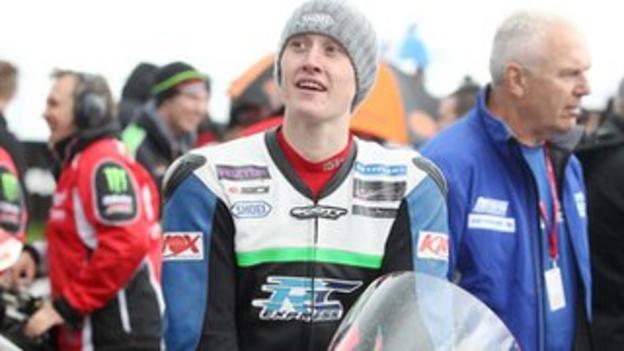 Age - 24; Ulster Grand Prix wins - 0; Best finish - 7th
The young Bradford rider has taken the road racing scene by storm in recent years and further proved his pedigree as a big star of the future with a series of impressive results at the TT in June. Seems happy with the set-up of all his bikes and appears to learn circuits quickly, so should be a regular challenger for top three finishes. Fastest ever newcomer at Dundrod last year, lapping at over 130mph on his Superbike and more than 129mph on his way to seventh place in the Superstock class in 2012.
Cameron Donald (Wilson Craig Honda)
Age - 35; Ulster Grand Prix wins - 0; Best finish - 3rd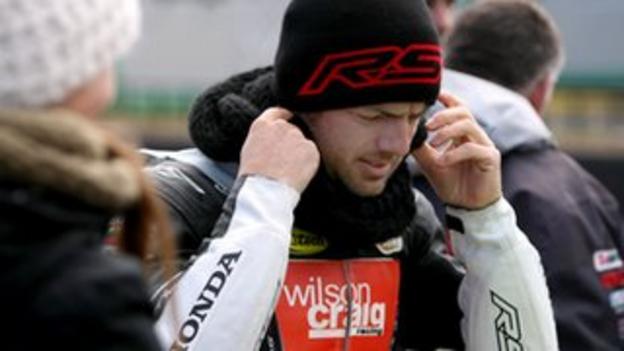 The Melbourne ace has scaled down his racing commitments in 2013, but returns from Australia to compete in the Ulster Grand Prix. Has yet to occupy the top spot on the podium at Dundrod, but is sure to be a contender in every class in which he competes on his ultra-competitive machinery. Missed last year's race because of World Endurance commitments with the Honda TT Legends team, so will be keen to make up for lost time. The two-time TT winner had a disappointing year on the Isle of Man by his own standards, although he did begin the week well with a second place in the Superbike TT.
Lee Johnston (East Coast Racing Honda)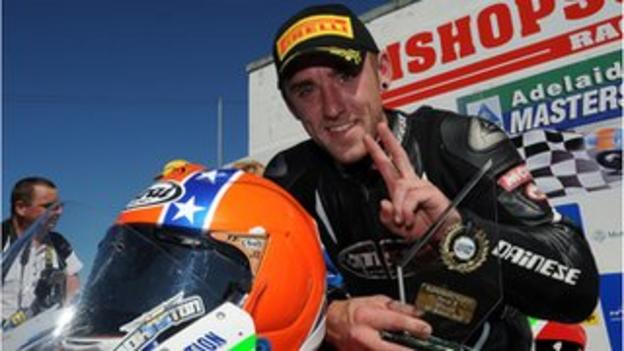 Age - 24; Ulster Grand Prix wins - 0; Best finish - 3rd
The 2008 British Junior Superstock champion has proved his ability to translate his short circuit form and talents onto the roads in recent seasons. Made everyone sit up and take notice when he took rostrum finishes at the North West 200 and Ulster Grand Prix last year and grabbed another third place in the Supersport category at this year's North West in May. Has recently been riding for the Padgett's team in British Superstock.
Jamie Hamilton (KMR Kawasaki)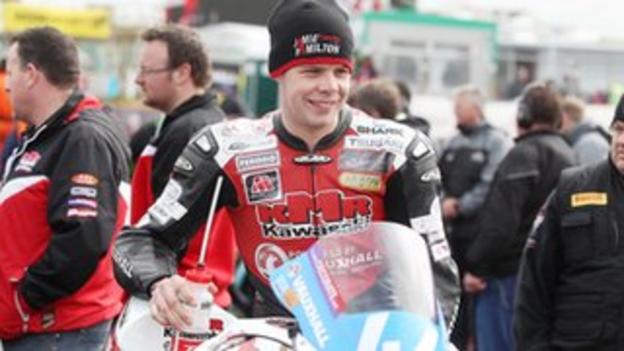 Age - 22; Ulster Grand Prix wins - 0; Best finish - 2nd
Another of the young crop of rising stars in Irish road racing, the Ballyclare lad has progressed steadily in recent years under the guidance of team manager and mentor Ryan Farquhar. Specialises in the Supertwins class, but has proved that he can perform well on any capacity of machinery, taking his first Supersport success at the Mid Antrim 150.
Other riders to watch out for include Isle of Man TT specialist Dan Stewart, veteran Welshman Ian Lougher and Irish national road race regulars Michael Pearson, Derek Sheils and Shaun Anderson.
Race schedule - Thursday 15 August - Dundrod 150
National Race (5 laps); Ultra-Lightweight/Lightweight Race (5 laps); Challenge Race (5 laps); Superbike Race (6 laps)
Saturday 17th August - Ulster Grand Prix
Superstock (6 laps); Supersport one (6 laps); Ultra-Lightweight/Lightweight (5 laps); Superbike one (7 laps); Supersport (6 laps); Superbike two (6 laps)
Lap records
Superbikes - Bruce Anstey, 133.975mph (2010)
Superbike race one - Keith Amor, 133.21mph (2010)
Superstock - Ian Hutchinson, 132.16mph (2010)
Supersport - Michael Dunlop, 128.59mph (2010)
Supertwins - Ryan Farquhar, 118.46mph (2012)
250cc - Darran Lindsay, 121.86mph (2006)
125cc - William Dunlop, 113.37mph (2009)