Ulster Championship: Monaghan plot final upset against Donegal
Last updated on .From the section Northern Ireland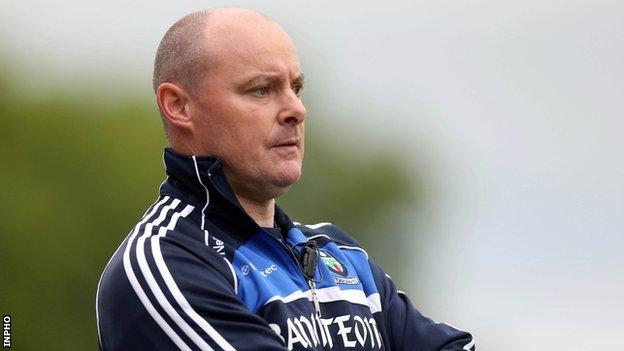 Monaghan manager Malachy O'Rourke believes his team must be at their absolute best to have any chance in Sunday's Ulster final against Donegal.
The Clones showpiece will see All-Ireland champions Donegal go in as red hot favourites to complete a hat-trick of provincial crowns.
"Going on form, people looking from the outside will come to the conclusion that Donegal will win," said O'Rourke.
"But if we play at the top of our potential, we have a chance."
Monaghan won the Division Three title in the Football League earlier this year and have seen off Antrim and Cavan to reach their first Ulster final since 2010.
However O'Rourke, who guided Fermanagh to the Ulster decider in 2008, insists they have not hit the sort of form they will need of they are to halt Donegal's dominant run.
"We did not really perform against Antrim in the Championship.
"We made some small improvements for the Cavan game, but we have not played as well as we can.
"We know we have to up it big time. If we don't, we are not going to win an Ulster final."
Donegal, meanwhile, are aware they will come up against a Monaghan side desperate to lands some long-awaited success at Championship level.
The Farney county has celebrated 13 Ulster triumphs, but the last was 25 years ago.
"We cannot afford to go in with any complacency at all," said Donegal forward Colm McFadden.
"Monaghan will be hungry to win an Ulster title, just like we were two years ago.
"We have played Monaghan twice in recent years and they have turned us over. They are a big physical side."