Aogan Farrell to run for GAA presidency in February 2014
Last updated on .From the section Gaelic Games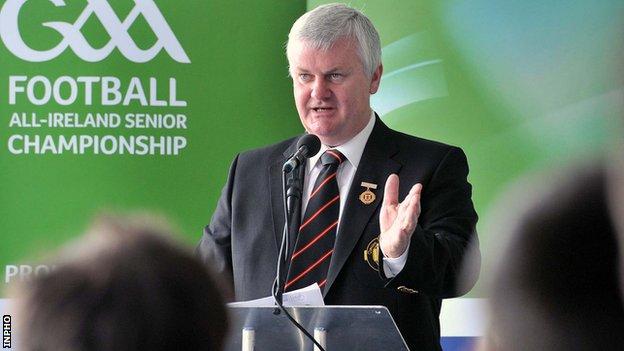 Former Ulster GAA president and executive member of Central Council Aogan Farrell has confirmed that he will run for the GAA presidency.
The election is scheduled to take place in February, 2014.
Farrell's nomination has been unanimously passed by the Cavan County Committee, representing the clubs of the Ulster county.
Much can be achieved when you combine passion, ability and structure to your approach," said Farrell.
"These are the components which I promise to bring to my election campaign and my GAA Presidency.
"Governance is key, and I will continue to work to ensure that the fabric of the club, uniquely defined by its local community, remains at the heart of the GAA," he added.