Tipping Ulster Club semi-finalists proves treacherous

By Thomas Niblock
BBC Sport NI
Last updated on .From the section Northern Ireland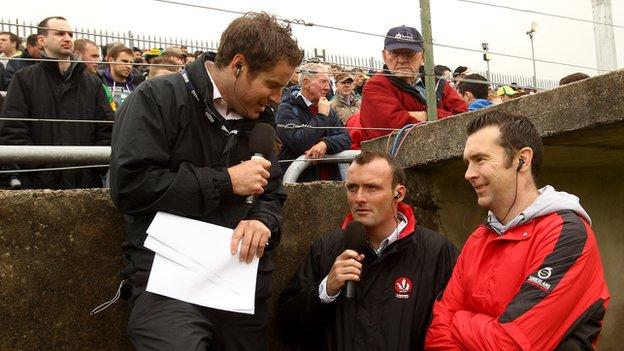 Another treacherous task in picking a successful accumulator awaits, but it's not all bad.
I will have the privilege of presenting my favourite radio programme of the year this Sunday. Ulster club quarter-final day. Eight teams, four semi-final spots, none of them easy to call. Superb.
Four games taking place simultaneously, jumping from one to the next, almost makes me feel like Jeff Stelling and the boys on Soccer Saturday.
Sitting beside me this weekend won't be Phil Thompson, but another Liverpool supporter, former Armagh forward Steven McDonnell, who knows all about the Ulster club championship, having played in it last year for Killeavy in the intermediate section.
BBC Radio Ulster will have commentary teams and reporters at all four games, so you won't miss a thing, the beauty of radio being that you can instantly move from one ground to another - where the action and drama unfolds, we'll be there.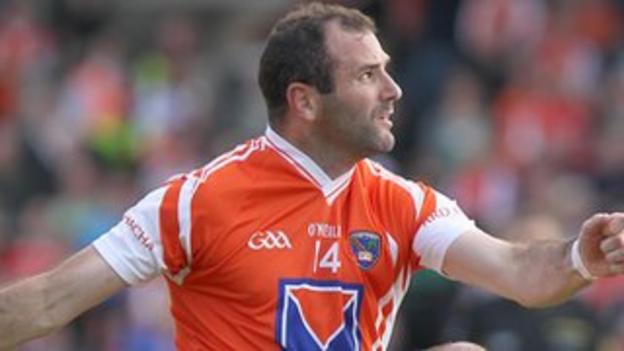 It's a bit of a mixed bag in 2013. The usual suspects like St Gall's and Crossmaglen make their annual pilgrimage towards the Seamus McFerran Cup - but what about Ballinagh?
They had never played in a senior final until earlier this month and when Seanie Johnston's dramatic injury-time 17m free was deflected over the bar they shocked just about everyone by defeating Cavan Gaels by a single point. They face Roslea at Brewster Park.
The Fermanagh champions will be delighted both Sean and Seamus Quigley had their suspensions overturned after being sent off in a league game against Devenish. The brothers accounted for 1-10 between them in their final win over Belcoo.
Ireland International Rules captain Michael Murphy should be well rested for a change as Glenswilly host St Gall's.
It could easily have been Cargin making the trip to Donegal, but St Gall's dramatic one point win, and over a months preparation time will make their trip to Ballybofey that little bit easier. Tough one to call though.
Ballinderry are back for a third successive year, and they probably have the fittest goalkeeper in Western Europe. The front page photo-shoot for Men's Health magazine has been postponed so Michael Conlan can lead the Derry champions to Clones.
Conlan returned from holidays in June, and on the first week in July decided to undertake a strict diet and training regime.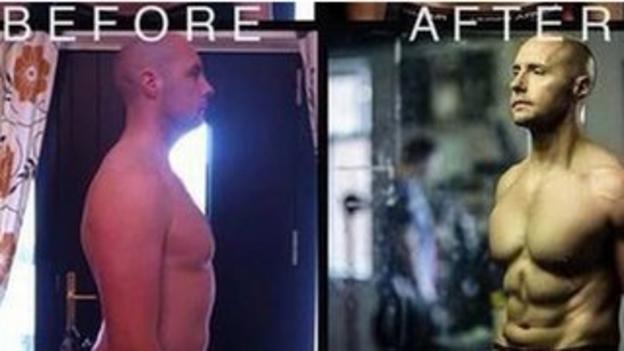 When you come from Ballinderry there's a fair chance you'll be playing competitive football in the autumn, maybe even into winter. A mixture of kettle-bells and super-foods have transformed the former Derry goalkeeper into the physical shape he is today - and Shamrocks will need him on top form this Sunday.
Scotstown won their county final in easier fashion than any other side.
The Monaghan champions had 15 points to spare over Clontibret to claim their first title in 20 years and Darren and Kieran Hughes, who won an Ulster championship with Monaghan this year, will be hoping Scotstown can do the same.
The Farney club have won this competition four times before.
Then there's Crossmaglen and Kilcoo. No Oisin McConville and no Jamie Clarke for Cross, while Kilcoo are a year wiser. I'd have put my house on St Gall's defeating Kilcoo last year in the semi-final, how ill-judged was that?
We're on air after the two o'clock news on BBC Radio Ulster 1341 MW and the programme will be streamed on the BBC Sport website at www.bbc.co.uk/sportni for you laptop junkies hoping for clearer sound. I hope you can join us.
My accumulator: Crossmaglen (not confident), Ballinderry, St Gall's & Ballinagh. Please don't judge, but feel free to judge these guys
Oisin McConville: Crossmaglen, Ballinderry, St Gall's & Roslea
Paddy Bradley: Crossmaglen, Ballinderry, St Gall's & draw
Enda McGinley: Crossmaglen, Ballinderry, St Galls & Roslea
Steven McDonnell: Crossmaglen, Ballinderry, Glenswilly, Roslea
Brendan Devenney: Crossmaglen, Ballinderry, Glenswilly, Ballinagh