Mid Antrim 150 road races called off for 2014
Last updated on .From the section Northern Ireland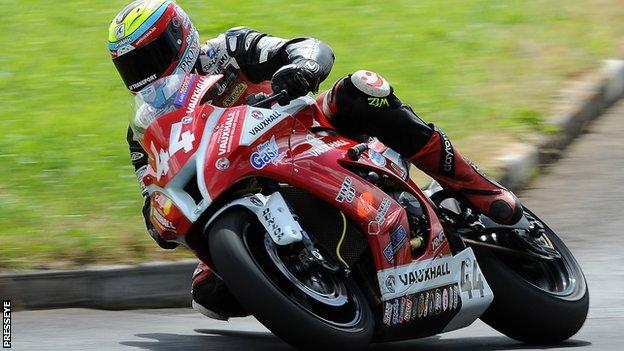 The 2014 Mid Antrim 150 road races have been called off for financial reasons.
The organisers are confident that the event, which was scheduled to take place in early August, will return to the motorcycling calendar in 2015.
"We've been debating the financial side of things for a couple of months but we just couldn't see how it would work," said race secretary Derek McWhirter.
"We've had a few bad years and that has taken its toll. We plan to return in 2015, perhaps on a different date."
"The race made a huge loss last year so we've decided to sacrifice 2014 and concentrate on returning the following year.
"We've been in discussions with the Motor Cycle Union of Ireland and it is our intention to explore the suitability of an alternative date for the future.
"In the meantime, we will run an Irish Superbike round at Bishopscourt in July."
The Mid Antrim races have suffered a number of setbacks in recent years, with the event being cancelled in 2008 and then being abandoned because of an oil spill on the circuit in 2011.
The event was moved to a June date in 2012, but reverted back to its traditional August place on the calendar in 2013.
The race has also suffered from the absence of the Dunlop brothers, William and Michael, who have not taken part since 2009.
Last year, the Bush road races did not take place, but that event is to return this season.