North West 200 live on BBC Sport website
Last updated on .From the section Northern Ireland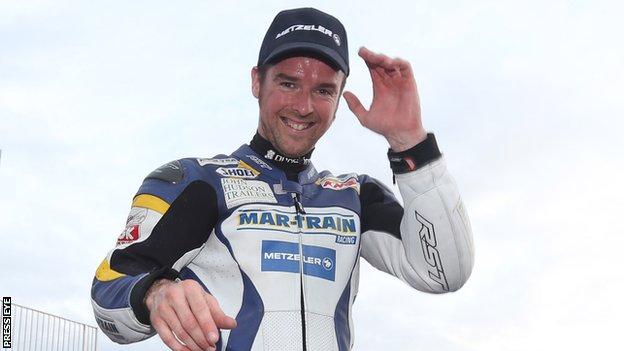 All the action from this week's North West 200 will be streamed live around the world on the BBC Sport website.
BBC Sport NI has extensive coverage of the thrilling road races from Ireland's largest outdoor sporting event.
Live international video streaming on www.bbc.co.uk/sportni starts with Tuesday's practice and is followed by another practice session on Thursday morning.
Then it's on to the racing around the famous Triangle circuit and we will stream all of Thursday night's races and the full programme on Saturday.
The website will also have live text commentaries, which will include a selection of messages from viewers.
You can send a comment to us by email at (NW200@bbc.co.uk), Twitter (@BBC_NI_Bikes) or Facebook (www.facebook.com/bbcbikes).
Your message will be sent to the race commentators so you might get a mention as Michael Dunlop, John McGuinness, Alastair Seeley and the rest fight it out for podium places.
BBC Radio Ulster is also covering NW200 practice and racing and this will also be streamed on the BBC Sport website.
Stephen Watson will present the best action from the meeting on three highlights programmes on BBC1 NI.
Commentators Steve Parish and Richard Nichols will take you through the races with Phillip McCallen providing analysis.
The programmes will be broadcast at 22:35-23:15 BST on Friday, 22:30 -23:30 on Sunday and 22:35-23:35 on Monday.