Injured Pearson's condition improves
Last updated on .From the section Northern Ireland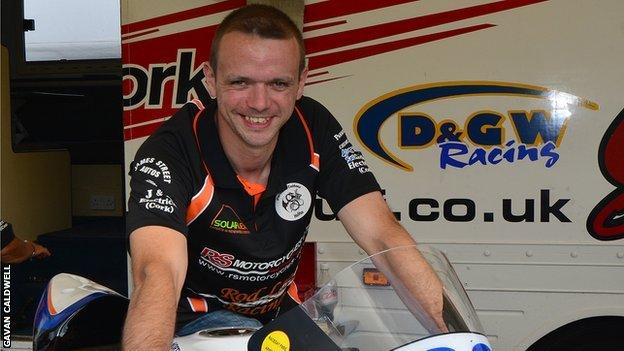 The condition of Ballygowan motorcycle racer Michael Pearson has improved following his crash at the Horice road races in the Czech Republic.
Pearson, 37, was seriously injured in Sunday's incident which happened at the start of the Superbike race.
The former Irish Superbike champion was airlifted to hospital for treatment on a back injury and internal bleeding.
He was initially reported to be in a critical condition, but on Tuesday was said to be stable.
It is believed he is talking and responding well, and remembers everything about the crash.
Pearson's wife and parents are at the hospital with him.
The crash happened at the first corner of the circuit, with Pearson falling after being taken down by another rider.