Jamie Hamilton to ride for Burrows racing team in 2015
Last updated on .From the section Northern Ireland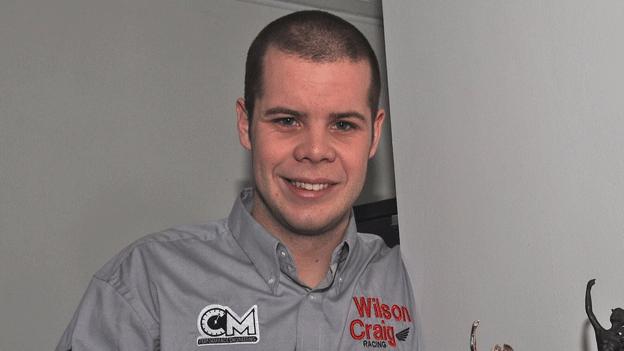 Jamie Hamilton will ride for the Dungannon-based Burrows Engineering Racing team in 2015 after leaving the Wilson Craig Honda outfit.
Hamilton replaces Isle of Man rider Dan Kneen who has left the team to compete for Millsport Suzuki.
Ballyclare man Hamilton, 23, will ride in all in the Irish international and national events in addition to the Macau Grand Prix.
Hamilton won the best newcomer award at the 2012 Isle of Man TT.
He has also achieved Supertwins podium performances at both the North West 200 and Ulster Grand Prix meetings.
In 2013 Hamilton completed an Irish title double, finishing top of the Supersport 600 and Supertwins points tables.
"I'm delighted to have found a rider of Jamie Hamilton's calibre to lead Burrows Engineering Racing's national and international road campaigns in 2015," said team manager John Burrows.
"He's the ideal man for the job and it's a bonus that he's a local man too.
"He's a proven race and title winner and although 2014 didn't work out particularly well for him he showed what he is capable of on a number of occasions, especially at Bush where he scored four wins and denied my team two superbike wins.
"Jamie will ride superbike, supersport and supertwins machinery next season.
"We will be conducting a full Irish Championship campaign as well as taking part in the North West 200, Isle of Man TT, Southern 100, Ulster Grand Prix and Macau Grand Prix internationals."
Hamilton expressed delight at sorting out his rides for 2015.
"I was very impressed with what John and his team achieved in 2014 and I hope my efforts will bring more success for the team in the coming season," said the 23-year-old.
"The bikes will definitely be ultra competitive and I'm confident that I'm capable of taking them to top results."