BBC Sport NI has Championship covered says Thomas Niblock

By Thomas Niblock
BBC Sport NI
Last updated on .From the section Northern Ireland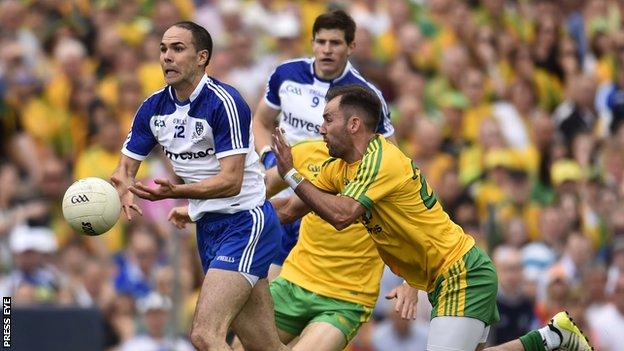 Picture the scene.
I'm sitting in the MGM Grand in Las Vegas over the weekend, we've just witnessed Mayweather versus Pacquiao and the atmosphere in the city, in the hotel, in the arena is incredible.
Then I run into a group of boys, playing blackjack, who start talking about the Derry senior club championship. I kid you not.
The biggest money sporting event the world has ever seen and I learn Slaughtneil have an injury crisis but hope to have everyone will be back for championship.
After a bit more south Derry sparring, the inevitable question arrives.
"So what about the BBC's coverage of Gaelic games this summer?"
Well I was happy to tell the boys that our coverage has increased from last year.
BBC TWO Northern Ireland will provide live/deferred coverage of every team in this year's Ulster Championship.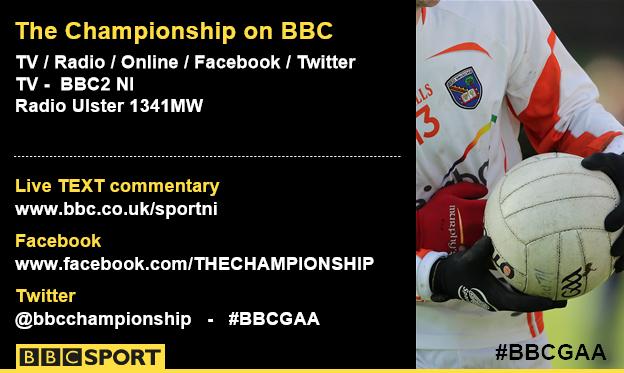 Those matches include the preliminary round, all the quarter-finals, a semi-final and the Ulster decider on July 19th.
That's five games live, and two deferred - meaning full uninterrupted coverage of the entire match, interviews and analysis later in the day.
BBC Radio Ulster Medium Wave will follow up its extensive Football League coverage by providing live uninterrupted programming from every Ulster championship game.
As the summer progresses, BBC Radio Ulster will also follow live every Ulster team in the football qualifiers onwards right through the All-Ireland series to a possible glorious finale in the third Sunday in September.
This detail is important.
A major advancement in our coverage is that from now on all BBC Radio Ulster GAA broadcasts can be streamed direct to your smartphone.
Previously streaming audio was a frustrating problem but technological advances mean ALL the games will be available on your smartphone.
Pop in the ear phones, and go about your daily business. You won't miss a thing!
Also, there will be extensive previews, interviews, analysis and blogs, both looking ahead to matches and reviewing the championship battles on BBC Newsline, BBC Radio and in-depth analysis on the BBC Sport NI website.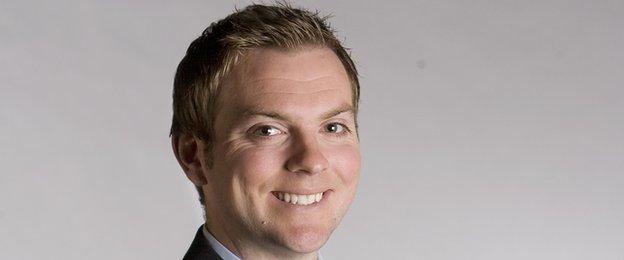 The BBC championship twitter and Facebook accounts will provide all our followers across the world with interactive text commentary, latest scores, analysis and reaction.
From Clones to California, from Ballybofey to Bangkok...all to your smartphone.
Our presenters and analysts will be providing twitter and Facebook Q&A sessions after every game.
We want your views, your questions, your opinions by using Facebook or using the #BBCGAA on twitter.
So what recognisable faces will be part of the BBC Sport NI team?
Well our pundits panel includes Oisin McConville, newcomer Philip Jordan, Martin McHugh, Paddy Bradley, Enda McGinley and Brendan Devenney.
There will be many many more.
The BBC team has changed a little too since last year.
I was delighted to be asked to provide commentary for all our games on television. Thomas Kane will once again be pitchside, while Mark Sidebottom will be presenting the programme.
Austin O'Callaghan will be presenting our radio coverage, with Owen McConnon on commentary.
Lyle Jackson will head up the online team covering every angle with Ruairi Cunningham leading the detail on social media outlets.
Behind the scenes there are many more BBC staffers with years of experience, extensive knowledge and perhaps most importantly passion, who will do everything in their power to bring our audiences the highest quality in Gaelic games coverage.
See you in Ballybofey on the 17th.
If you can't make it, remember you can watch and listen to it live on BBC Sport NI.