Ulster Grand Prix: Revised schedule for 2016 Dundrod event
Last updated on .From the section Northern Ireland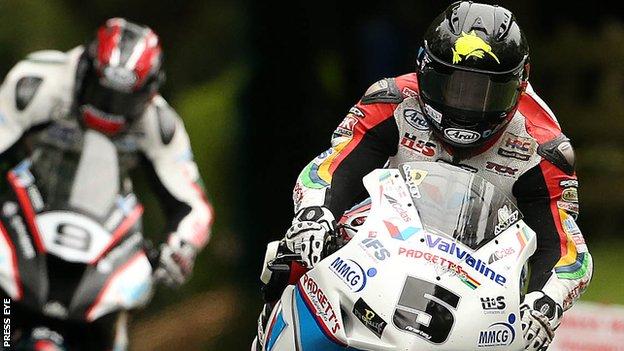 Additional road closing times will mean a revised schedule for the practice sessions at the 2016 Ulster Grand Prix meeting, which runs from 8-13 August.
The Dundrod Club has confirmed that the roads will close for two extra hours on Wednesday 10 August, and an extra 30 minutes on Thursday 11 August.
Practice sessions for all classes will now run on the Wednesday.
The move should help accommodate a full five-race programme in the Dundrod 150 races on Thursday.
There will be two less practice sessions held on Thursday.
Noel Johnston, Clerk of the Course at the Ulster Grand Prix said: " By increasing the amount of practice time on the Wednesday we've been able to allow more time for the Dundrod 150 races on the Thursday, without cutting into anyone's track time, and that's good news for all parties.
"We've also decided to move the riders briefings forward from Wednesday to Tuesday, with newcomers in the morning and all other competitors in the evening, which will allow everyone more time to familiarise themselves with the circuit.
"We're continually working with our stakeholders such as Lisburn & Castlereagh City Council, Tourism NI and Transport NI to improve the experience for both fans and competitors at Dundrod and we're confident that this altered schedule will make a significant difference."