North West 200: Jeremy McWilliams to contest Supertwins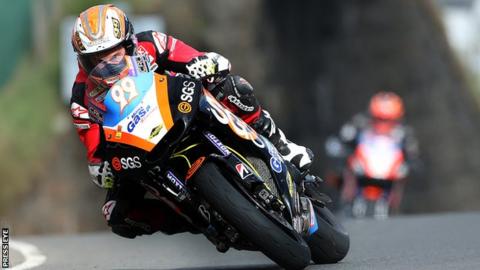 Jeremy McWilliams will take part in this year's North West 200 after a two-year absence from the Triangle circuit.
The former MotoGP rider will ride an ER6 Kawasaki for Ryan Farquhar's KMR team in both Supertwins races.
McWilliams, 54, made his NW200 debut in 2012 and has twice taken the top step of the podium - in 2013 and 2015.
The Belfast native's most recent appearance featured a pair of third-place finishes for KMR Kawasaki.
The ex-Grand Prix racer is confident that he can still be competitive as he prepares to return to the grid.
"I would never take part in any race if I didn't think I could win," said McWilliams.
"Standing on the NW200 podium has been such a highlight of my career and I still think I can do it again."