BBC Sport - 'Word of mouth' attracts to players to coaching sessions - Best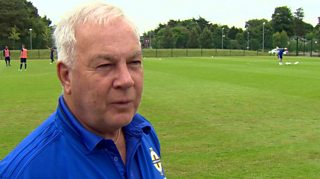 'Word of mouth' attracts players - Best
Irish FA coach education manager Nigel Best says it is 'word of mouth' that attracts former internationals to take their coaching badges in Belfast.
Best is pleased with the calibre of ex-players that come to Northern Ireland each year to earn their UEFA coaching qualification.
"We've had a few years now of high quality players coming in, with internationals from Chile, the US, England, Portugal and South Africa," said Best.