Armoy Road Races highlights to be broadcast on BBC One NI on 8 August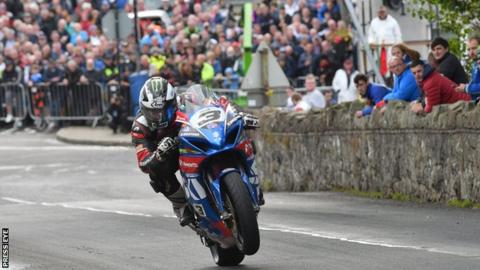 BBC Northern Ireland will broadcast highlights of this weekend's Armoy Road Races in a special edition of Bikes! on Wednesday, 8 August.
The 45-minute programme will start at 22:40 BST on BBC One Northern Ireland.
The Armoy event began in 2008 and has become one of the biggest national road race meetings in Ireland.
Practice takes place on Friday with road closed from 12:30 BST to 21:30 before Saturday's main race day between 10:00 and 19:30.