Ulster Grand Prix: Grieving Michael Dunlop to miss Dundrod event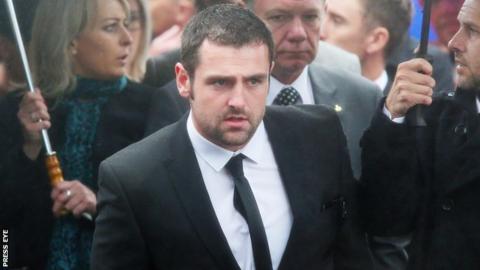 Michael Dunlop will miss this week's Ulster Grand Prix as he continues to grieve after the death of his brother William in a racing accident.
Dunlop, 29, did not attend Tuesday evening's compulsory rider safety briefing for the Dundrod event.
Organisers have said that they have had no contact with Dunlop in the build-up to this week's event.
The Ballymoney man has not raced since his brother died at the Skerries 100 event in county Dublin last month.
Dunlop has earned six Ulster Grand Prix wins in his career.
"No-one has heard from Michael and I have not contacted him out of respect," Ulster Grand Prix clerk of the course Noel Johnston told the Belfast Telegraph.
"The door is always open for him to compete at Dundrod whenever he decides the time is right."