Key figures on the debate over the 2012 football team
Last updated on .From the section Olympics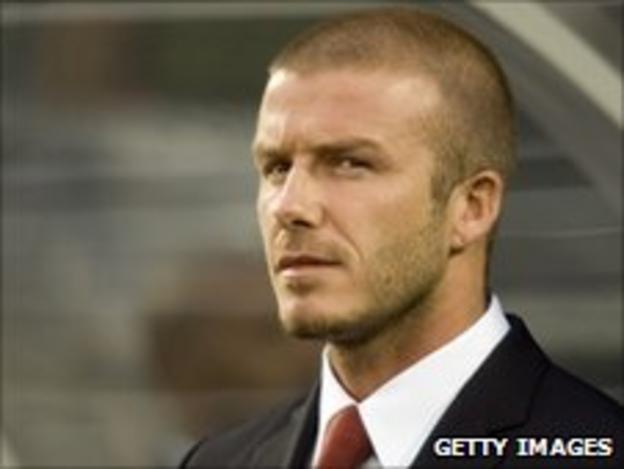 The idea of a united Great Britain football team at the 2012 Olympics has divided opinion over the years.
The British Olympic Association announced on Tuesday that a "historic deal" had been reached with the English Football Association to field a men's and women's GB team at the Games.
But the Football Associations of Scotland, Wales and Northern Ireland strongly denied they had reached any agreement about a united 2012 team.
Here is a selection of opinions from key figures about the prospect of Team GB taking part in the Olympic football competition.
Former England captain David Beckham (June 2011)
"I'd love to be part of it. I'm an East End lad and being English born and bred, it would be something I'd be very honoured to be part of.
"Football will be a massive part of the Olympics and it will be really exciting to see that."
Football Association director of development Sir Trevor Brooking (June 2011)
"Playing in front of a big London crowd in an Olympics would be an unforgettable experience, even if you are Northern Irish, Welsh or Scottish, but it's their decision.
"I've always thought that it would be great for this tournament that the team would be British but it's for the different associations to decide."
Wales defender Gareth Bale (May 2011)
"I want to play in the Olympics. I think it would be a great experience.
"You see it with the British and Irish Lions in the rugby, they come together as a unit and play against other countries. It's great and there's no reason why that can't happen with the football
"At the moment Wales haven't qualified for a major tournament in I don't know how many years so it would be nice to play in one against the best countries in the world."
England legend Sir Bobby Charlton (March 2011)
"Trying to get a Great Britain team together is going to be very interesting.
"But countries like Wales, Northern Ireland and Scotland are very passionate, they expect to be able to perform in the Olympic Games themselves.
"If they have to play as a British team it's going to be a hard thing for them to do."
England women's captain Faye White (February 2011)
"Playing at the Olympics would be massive as it would give it more exposure and coverage.
"Just look at cycling and swimming and how the success has catapulted them from that stage on to a new level."
Tottenham manager Harry Redknapp (July 2010)
"It's coming to England and obviously we're all looking forward to it.
"I'm not sure of the actual criteria, what is needed and what you're allowed to pick, but I'd like to see us pick the strongest possible team from Great Britain. Whether we have some of the Irish lads, the Scottish lads, let's pick the best team.
"It's a one-off opportunity, the Olympic Games in this country, I'd like to see us pick the best possible team and try to win the gold medal."
Former Scotland manager Craig Brown (March 2009)
"If there is an insistence on having UK representation, why not allow all four teams to compete?
"Football is already a special case in the Olympics because it discriminates by only allowing players under 23 to compete, so why not allow the four sides from the UK?"
England coach Fabio Capello (November 2008)
"It's only fair that Great Britain should have a team at the Olympics, but it is up to others to decide how, and with which players."
Former Scotland manager George Burley (August 2008)
"The national team comes first and at the moment we are keen to keep our nationality intact.
"We have to have a national Scottish team and we can't put that in jeopardy so there has been no change. It's been black and white from day one with the SFA."
Former culture secretary Andy Burnham (March 2008)
"I do not want to see 50 or so young people denied the once-in-a-lifetime opportunity of competing in a home Olympics.
"I believe this compromise respects the autonomy of each individual FA, but leaves it to the personal decision of young people whether to be involved."