Spurs return to High Court over Olympic Stadium verdict
Last updated on .From the section Olympics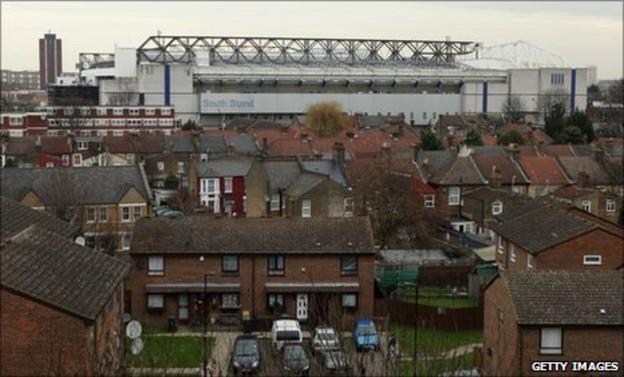 Tottenham will return to the High Court to continue their fight for a judicial review of the decision to award the Olympic Stadium to West Ham.
Last week, Judge Mr Justice Davis rejected Spurs' and Leyton Orient's challenge for the stadium.
Backing the Olympic Park Legacy Company's decision, Judge Davis said there were no grounds for a review.
But the north London club now have the chance to make a case in an oral hearing.
In a statement, they said: "The club has today [Wednesday] applied to the High Court to renew its application for permission to bring a claim against the London Borough of Newham and the Olympic Park Legacy Company, the Mayor of London and Government Ministers for judicial review of their decisions underlying the bid process for the conversion of the Olympic Stadium after the 2012 Games.
After Thursday's news was announced, the Olympic Park Legacy Company said: "We are pleased with the ruling and continue to make good progress in our negotiations with the preferred bidder in order to be in a position to agree the final terms for the stadium's lease."
Newham Council have arranged a £40m loan to finance the move from Upton Park for West Ham, who are promising to develop a venue capable of hosting "world-class sporting events, including top-level football and athletics".
Spurs turned their attention to the Olympic Stadium in Stratford, east London, after deciding their plans for a new development at Northumberland Park - next to their existing north London White Hart Lane home - were not economically viable.
Their plan was to rebuild the stadium without the running track and, by way of a commitment to athletics, rebuild the National Sports Centre at Crystal Palace.