100 Team GB contenders for London 2012: Dai Greene
Last updated on .From the section Olympics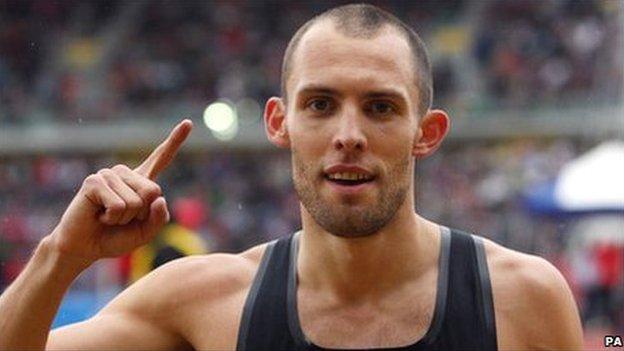 Athletics (400m hurdles)
Career highlights
The Welsh hurdler has the Midas touch, with his gold medal at the 2011 World Championships adding to his European and Commonwealth titles from the previous year.
Pivotal to Greene's rapid rise to fame has been Colin Jackson's former mentor Malcolm Arnold, who offered his services after ex-coach Benke Blomkvist returned to Sweden for family reasons.
Did you know?
Greene joined Swansea City at the age of 13 and once scored a penalty against a Real Madrid youth side, but he gave up on his dream to be a footballer in his late teens after contracting Osgood-Schlatter disease - a common problem that affects the knees - during a growth spurt.
Personal
Greene was diagnosed with epilepsy when he was 17 but manages the condition by avoiding late nights and alcohol, the main triggers of his fits.