100 Team GB contenders for London 2012: Mary King
Last updated on .From the section Olympics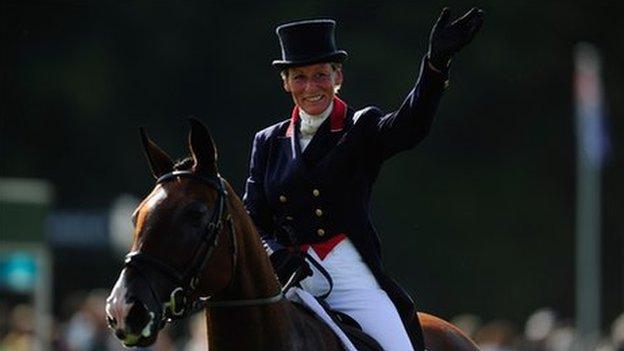 Equestrian (eventing)
Career highlights
King is the queen of British three-day eventing, a veteran of five Olympic Games and twice a team medallist. At London 2012, she will equal Tessa Sanderson's record of six Olympic appearances by a British woman.
King won her second world team title in 2010 and has four European team gold medals, the first back in 1991. She has won Badminton twice and Burghley once.
In May 2011 she rode Kings Temptress to victory in the other Grand Slam event, Kentucky, her first four-star title for 11 years. King was also runner-up at that meeting on her other horse, Fernhill Urco, becoming the first woman to come first and second at a four-star event.
Career lowlights
In 2001, she broke her neck in a fall when a pheasant flew out of a hedge and scared her horse. She was initially told she only had whiplash but said her head felt loose when she climbed back onto a horse a couple of days later, and a fractured vertebrae was eventually diagnosed.
Her beloved bay gelding Call Again Cavalier, whom she rode at the 2004 Olympics, had to be put down after a fall in 2008.
Personal
She took up riding as a child when the local vicar lent her his pony called Silver.
King, who lives in Devon with her husband and two children, will be 51 by the 2012 Olympics and is likely to be Britain's oldest competitor.