100 Team GB contenders for London 2012: Ben Ainslie
Last updated on .From the section Olympics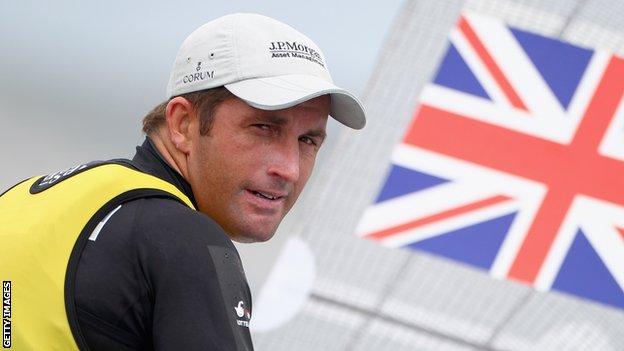 Sailing (finn class)
Career highlights
It must be hard for Ainslie to pick one highlight given that he is the most successful British sailor in history. He competed at his first Olympics in 1996 and won a silver in the laser class at the age of just 19, before going one better in 2000.
He then scooped golds in the finn class in 2004 and 2008 - a fourth Olympic gold in 2012 would equal the record for a sailor, held by Denmark's Paul Elvstrom.
Ainslie is also a 10-time world champion - claiming a record sixth finn title in May this year - and a three-time World Sailor of the Year.
Career lowlight
He was found guilty of gross misconduct and disqualified from two races at the 2011 World Championships in Perth after an altercation with the crew aboard a TV boat which he felt had repeatedly impeded him.
Ainslie, who led the finn leaderboard at the time, had just crossed the finishing line after the ninth race when he dived into the water, swam over to the TV boat, clambered aboard and remonstrated with the skipper and one of the cameramen.
Career background
His sailing career began at the age of eight, which is hardly a surprise given his father Roddy captained a boat that took part in the inuagral Whitbread Round the World Race in 1973/74. By the age of 16 he was already laser radial world champion.
Ainslie had devoted himself to skippering Team Origin's ill-fated America's Cup boat until they withdrew in 2010; he admits that if the Olympics were not going to be held on home waters, he may not have competed.
Did you know?
He was born in Macclesfield but grew up in Restronguet, Cornwall. He was spurred on to succeed after he was bullied at school in Truro because of a sun allergy that manifested itself in a rash.