100 Team GB contenders for London 2012: Stevie Morrison
Last updated on .From the section Olympics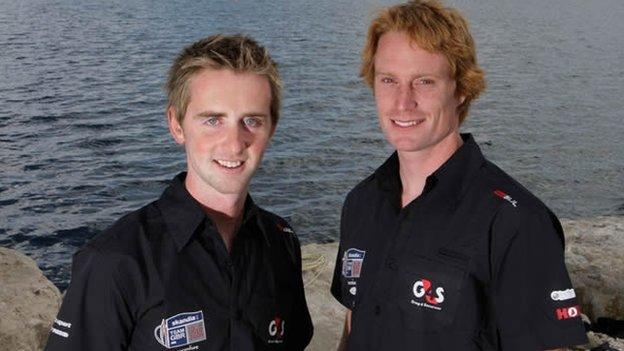 Sailing (49er class)
Career highlights
He won gold in the 49er class at the 2007 World Championship in partnership with Ben Rhodes, a year after they had won their first major title at the European Championships.
They also won the Olympic test event and a world silver medal in the build-up to the 2008 Games but could only finish ninth in Beijing.
Career background
As a youngster, Morrison would take a little boat out on to a creek at the site of the boat-building business owned by his father Phil, a renowned yacht designer who won world titles in a variety of dinghy classes. Morrison was scared "witless" of water until the age of 10 and he still wears a wetsuit as he doesn't like getting wet.
He says of the 49er class: "Our boat is like a Formula One car, compared to the family saloon of Ben Ainslie's Finn dinghy."
Did you know?
Devonians Morrison and Rhodes have a tradition of naming their boats after songs, but they fell foul of Olympic officials in Beijing when they used a rude song title by The Kooks. The pair were ordered to scrub the offending name from the side of their boat; they replaced it with Little Miss Pipedream, after a track by The Wombats.