50 worldwide contenders for 2012: Poliana Okimoto
Last updated on .From the section Olympics
Swimming (open water)
Born: 08/03/83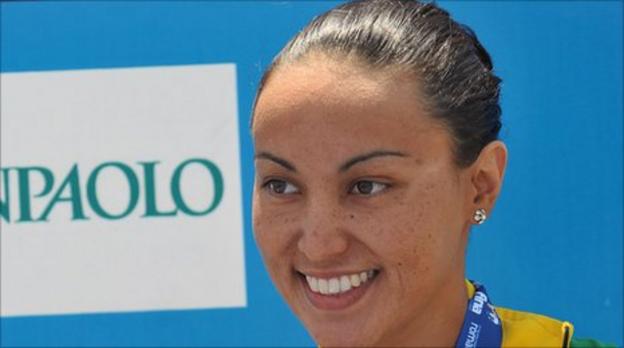 Career highlights
The Brazilian was the World Cup champion in 2009 and secured her place at the London Olympics with a sixth-place finish at the 2011 World Championships in China. In doing so, she denied her compatriot Ana Marcela Cunha, the 2010 Open Water Swimmer of the Year, an Olympic place under the strict qualifying rules. The highly-rated Cunha finished 11th.
Other career
Okimoto swam at the 2008 Olympics, coming seventh, and has finished in the top 10 at every World Championships bar one since claiming silver in 2006.
The exception was in 2010, when she was disqualified 600m from the finish following a collision with another swimmer which caused her to miss a buoy.
Career background
Okimoto grew up in the coastal town of Santos, near Sao Paulo, and her mother made her learn to swim at an early age so she would not have to worry about her daughter at the beach.
Okimoto was the Brazilian champion in the 800m freestyle before switching to the open water event in 2005.