50 worldwide contenders for 2012: Steven Lopez
Last updated on .From the section Olympics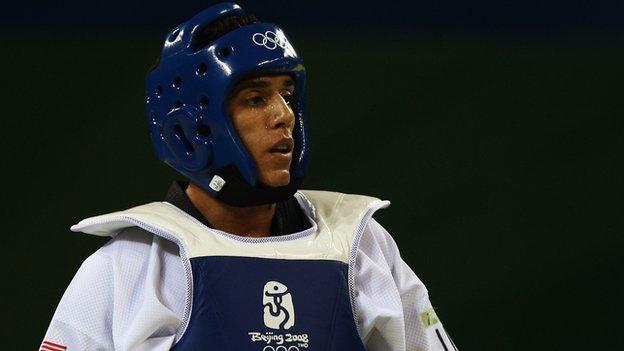 Taekwondo (80kg class)
Born: 09/11/78
Career highlights
Two-time Olympic champion Lopez has enjoyed over a decade of dominance and is described as the "Muhammad Ali of taekwondo" by British welterweight rival Aaron Cook.
American Lopez, the son of Nicaraguan immigrants, won a record five consecutive world titles before missing the 2011 edition.
Career lowlights
Lopez had to settle for Olympic bronze in Beijing - incredibly, it was his first defeat for six years.
In 2006, Lopez tested positive for a banned substance which he said was present in an over-the-counter nasal decongestant that he had used; he accepted a three-month ban.
Did you know?
He was one of three Lopez siblings competing in taekwondo at the 2008 Olympics, along with sister Diana and younger brother Mark - it was the first time in 104 years that three US siblings had qualified for the same sport at an Olympic Games.
The trio made history in 2005 when they became the first three siblings in any sport to claim World Championship titles at the same event. They are coached by their eldest brother Jean.