Louise Hazel wants London 2012 ceremony choice
Last updated on .From the section Olympics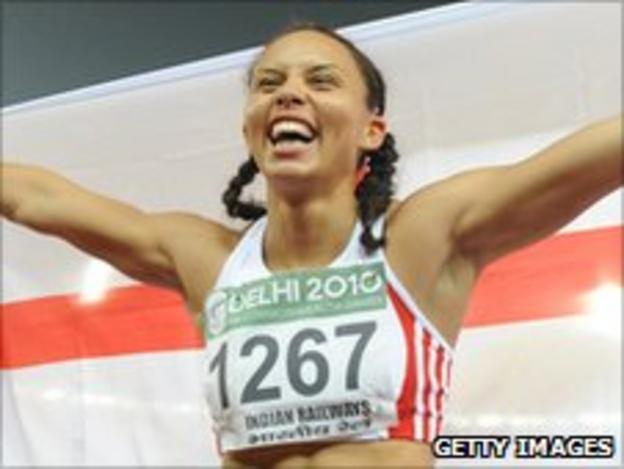 Cambridgeshire heptathlete Louise Hazel believes British athletes should be able to choose to take part in the opening ceremony at London 2012.
Great Britain's track and field team have been told they .
"I think it should be a personal choice for the athletes involved," 25-year-old Hazel told BBC Radio Cambridgeshire.
"There will be youngsters going out there for the experience, not everybody will expect to bring home gold medals."
The London Games will open on Friday, 27 July, a week before the athletics event begins on 3 August.
"Given the opportunity, if it were possible in my programme, I would probably like to do it," Hazel added.
"However I might think against it if it were the night or two nights before the heptathlon."
The March-born athlete moved one step closer to sealing a place at the Olympics last weekend, by reaching the qualifying score of 6166 at a meeting in Ratingen, Germany.
She became the second British woman to meet the standard for London, alongside team-mate Jessica Ennis.
"It's really up to the British heptathletes to really raise their game if they want a place at London 2012 and it's not going to be an easy job to do," she said.
"Now the qualification standard is under my belt, my focus is on staying fit.
"We're going to be pushing ourselves, trying to squeeze every little thing out during the build-up."
Hazel is next in action at the World Championship trials in Birmingham where she will compete in the long jump and hurdles.