Alison Williamson aims for Olympic elite in sixth Games
By Nick Southall
BBC Shropshire
Last updated on .From the section Olympics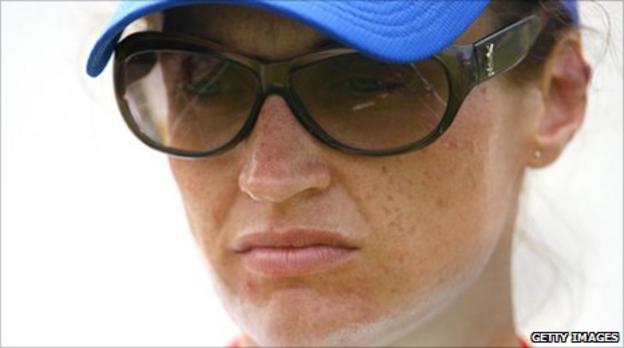 It was back in 1981 when Alison Williamson first hit the headlines in Shropshire. As a 10-year-old girl growing up by the picturesque hills of rural Church Stretton, she won a silver medal in the Wenlock Olympian Games.
Wenlock, of course, is the modern birthplace of the Olympic Games thanks to William Penny Brookes, a go-ahead Victorian doctor who set up his own games in 1850 for the good of the townspeople of Much Wenlock.
A good omen maybe for Williamson's future success, but it has taken many years of hard work and dedication to get to this stage.
Meeting Williamson at Team GB's national HQ at Lilleshall National Sports Centre near Newport, I turned up to what used to be the astroturf football pitch which has been transformed into an archery range.
A series of targets at one end of the pitch and a sole figure standing at the other end. With no-one else around apart from several builders carrying out work nearby, she was fully focused on one thing, the target.
And it is all in preparation for next year. After making her Olympic debut in Barcelona in 1992, she is now on the threshold of joining javelin thrower Tessa Sanderson and fencer Bill Hoskyns as one of only three British competitors to qualify for six Olympic Games.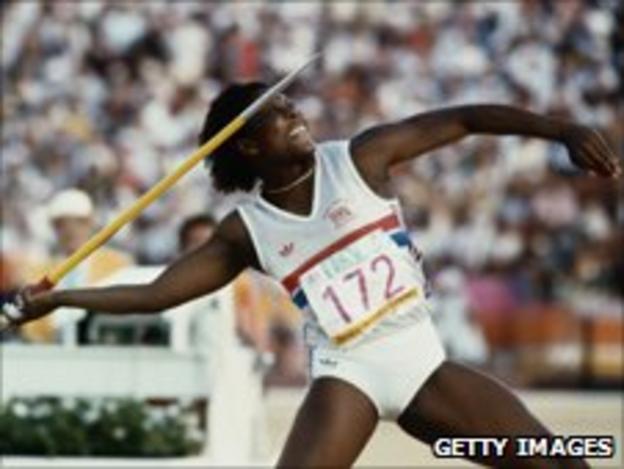 But in her modest manner, she is simply focusing on her next challenge, telling BBC Radio Shropshire: "It's bows and arrows at the end of the day. I just keep working hard and maybe later on in life when I'm sitting in my armchair I'll look back with fond memories.
"For me it's something which seems very normal, it just makes me think I'm getting old. When you're involved in a sport at this level, I just see what I do as normal."
Sanderson became a household name in 1984 winning Olympic gold in Los Angeles. She could not match that achievement but did compete in six Olympic Games, a feat matched by fencer Bill Hoskyns, who won two silver medals during the 1960s.
To equal their milestones Williamson must qualify for London 2012. Selections for the Olympic Games start in March next year.
"I'm trying to get my processes right for next year. There's a couple of competitions left in the season. My technique is better now than it has been. I'm working with my coach to find the extra points to help me win. There's still a lot of time to get things right ahead of London."
Williamson picked up her first Olympic medal in Greece. It was bronze, after beating Yuan Shu Chi of Chinese Taipei in women's individual archery.
Beijing was probably a games to forget for the Long Mynd archer. She suffered a surprise defeat at the hands of 26th seed Khatuna Lorig from the United States. Then in the team event with Naomi Folkard and Charlotte Burgess they lost their bronze medal match against France.
It was then time to ask the Sir Steve Redgrave question.
Are you considering retiring?
"More than likely I would say. But I just want to focus on next year - and then think about it after the Olympics," she added.
Alison Williamson is BBC Radio Shropshire's featured athlete as part of 'Olympic Dreams' in the build-up to London 2012.