50 worldwide contenders for 2012: Mahé Drysdale
Last updated on .From the section Olympics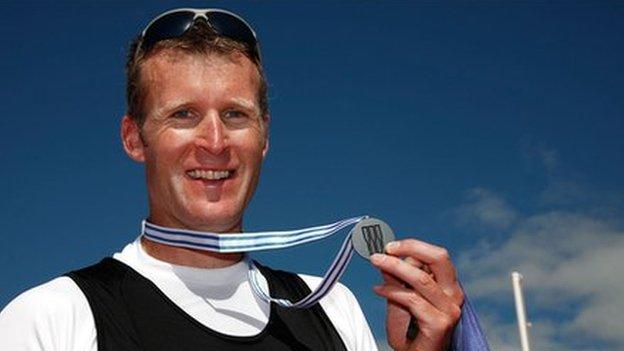 Rowing (single scull)
Born: 19/11/78
Career highlights
The New Zealand rower is a five-time world champion in the single scull. His dominance in the event includes an unprecedented three consecutive world titles between 2005 and 2007.
He won again in 2009 and 2011, taking a silver medal in 2010 despite being hampered by a persistent back injury.
Other career
Drysdale, who took up rowing at university, has not enjoyed much success at the Olympics. He decided he wanted to be an Olympic champion after watching Carl Lewis in Seoul in 1988, but came fifth in the coxless four in 2004.
He switched to the single scull and was one of the favourites in Beijing, where he carried New Zealand's flag at the Opening Ceremony, but was hit by a stomach bug. He still managed to win bronze, although he collapsed in his boat and had to be treated by paramedics once back on dry land.
He took four months off after Beijing to consider his future (he put on 18kg in that time) but said it was "an easy decision" to continue. He revealed in 2011 that he has had to change his training regime due to an arthritic condition.
Personal
His first name is actually Alexander; Mahé is his middle name and comes from the largest island in the Seychelles, where his parents went on holiday shortly after he was conceived.
Born in Melbourne, he lived in the UK from the age of four to 11.