50 worldwide contenders for 2012: Ekaterina Karsten
Last updated on .From the section Olympics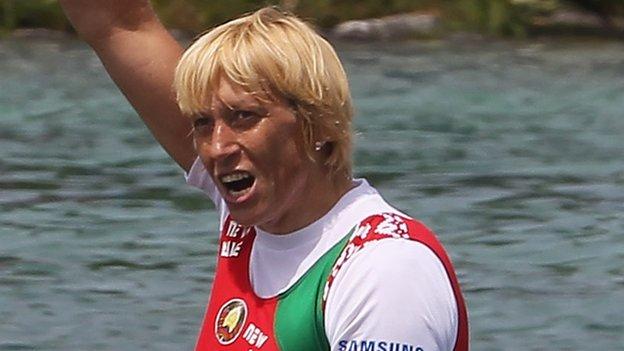 Rowing (single scull)
Born: 02/06/72
Career highlights
The evergreen Belarusian is aiming to compete in her sixth Olympics at the age of 40, having won medals at the previous five Games. She took bronze in the quadruple scull in 1992, followed by consecutive gold medals in the single sculls, silver in 2004 and bronze in 2008.
Karsten is also a six-time world champion in single sculls, and also has three silvers and two bronzes.
Did you know?
At the 2000 Olympics, Karsten appeared to finish in a dead heat in the final with Rumyana Neykova of Bulgaria.
Judges examined a finish line photo and eventually declared Karsten the winner by 12 thousandths of a second. A Bulgarian protest was rejected
Other career
She started rowing at the age of 15 after being spotted under the Soviet Union's talent identification system. Schools in rural Belarus were sent letters asking teachers to recommend "tall, healthy country girls" - and Karsten (then Khodotvitch) was already 6ft 1in.
She had never rowed before but moved to Minsk and was world junior champion within three years. She competed for the Unified Team at the 1992 Olympics and won a first-ever Olympic medal for Belarus in 1996.
She is now married to a German, who is also her coach, but admits she nearly quit rowing in the first year after her daughter was born in 1998 due to all the sleepless nights.