50 worldwide contenders for 2012: Lobke Berkhout
Last updated on .From the section Olympics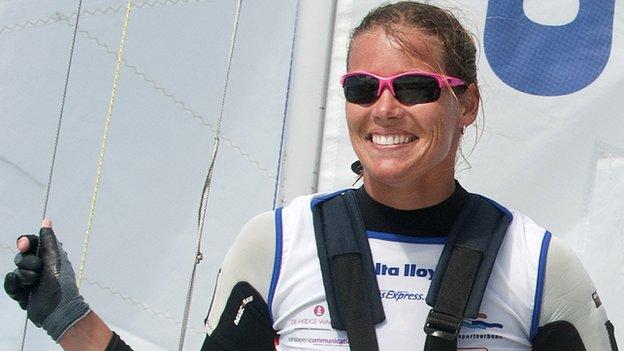 Sailing (470 class)
Born: 11/11/80
Career highlights
The most successful sailor in the history of the 470 class is intent on upgrading her Olympic silver from 2008. That was achieved with Marcelien de Koning, but Dutchwoman Berkhout teamed up with helm Lisa Westerhof in May 2009 and the pair won successive world titles.
Berkhout is now a five-time world champion - an unprecedented achievement.
Did you know?
Berkhout's sailing partner Westerhof combines competing in the sport with her professional career as an airline pilot. She took a four-year break from sailing until her return in 2009.
Career background
Berkhout was raised in a sailing family - her grandfather was skipper of the Dutch royal yacht given to Queen Beatrix.
Berkhout was given a small boat for her eighth birthday, and says her Olympic dream began the same year after watching Dutch speedskater Yvonne van Gennip win three gold medals in Calgary.