Olympic Dreams: Rower Olivia Whitlam
Last updated on .From the section Olympics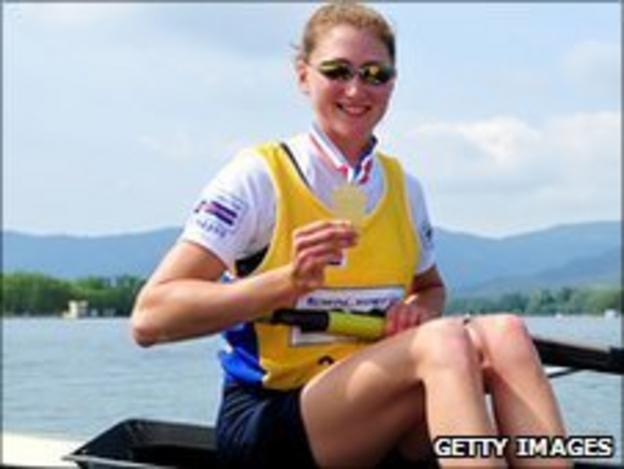 Daresbury rower Olivia Whitlam says she is targetting a medal at London 2012 after missing out at the Beijing Olympics.
Whitlam, 25, rowed in the women's pairs in China alongside Louisa Reeve, and made it through to the final where they finished sixth.
For London 2012 she's hoping for a place in the women's eight crew, an event in which competition for medals will be tough.
"The eights is a bit of a blue riband event, the Americans throw everything at it every year and are pretty amazing," she said.
"They hold the world record, the Olympic title and the World Championship title in the women's eights so we're nipping at the heels of them and hopefully can cause some damage."
In Beijing Whitlam and Reeve exceeded expectations by reaching the final.
"Obviously you always want to do better if you haven't won the gold," she said.
"We weren't expected to make the top six, which is the starting line-up of the final, and we did, which was a bit of a shock I think, even to the coaches.
"It was a really interesting experience and I think London will be very different to what Beijing was like, but from what some of the other athletes in the squad have said every Olympics has its own atmosphere and experience.
"It's just quite exciting to be doing a home Olympics, none of us have obviously ever experienced that before and everybody's going a little bit mad for it."
Whitlam began rowing after her school coach asked her to try the sport as her height would give her an advantage.
"I rowed at Kings in Chester," she recalled. "In my last year at school the rowing coach saw me and asked me to try it.
"I had a few friends who were rowers so I joined up and got hooked pretty quickly, and then carried on rowing when I went to university."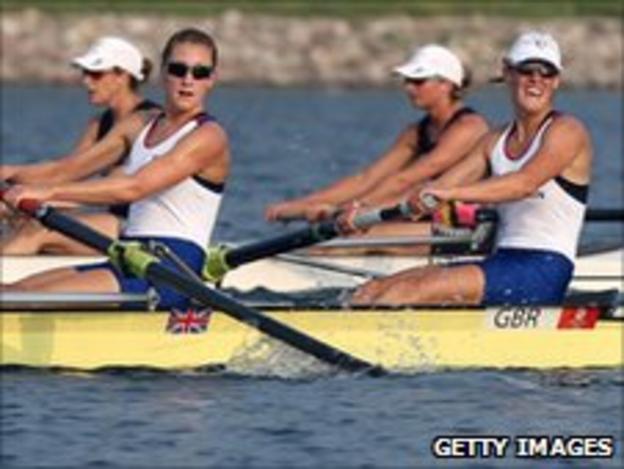 The London 2012 rowing event will be held at Dorney Lake at Eton Dorney, close to Windsor, which will mean the rowers will not be based in the Olympic village initially.
"The Olympic village tends to be an hour's drive away so we stay by the rowing venue until after we've finished competing," Whitlam said.
"Then we get to go and stay in the village for a week and experience it, which is nice.
"It kind of keeps you in your own bubble, for me I find that really helpful, you're just doing what you've always trained to do. Six boats in a line, two kilometres, as fast as you can.
"I think if you're in the village there's that little bit more atmosphere and a little bit more pressure maybe.
"As we only go there after we finish racing we just get to totally enjoy the atmosphere."