Olympic Dreams: Essex athletes focused on 'home' Games
Last updated on .From the section Olympics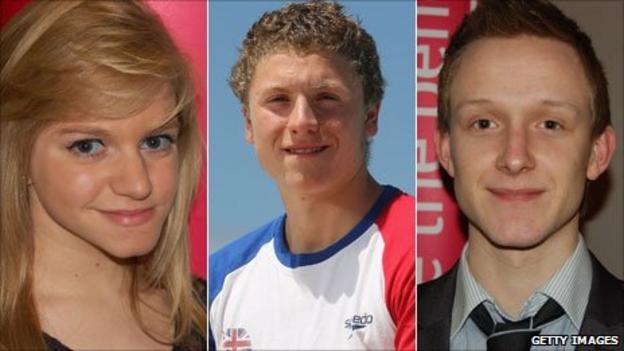 Three Olympic and Paralympic hopefuls from Essex say having the 2012 Games on their doorstep provides even greater inspiration to compete there.
Shooter James Huckle and swimmers Roberto Pavoni and Emma Hollis all live within a 30-minute train ride from the Olympic Stadium in Stratford.
They are just three of county's athletes hoping to secure a place in the home nation's squads at the Games.
Pavoni said: "It will be an amazing experience and I'd love to be there."
For 20-year-old swimmer Pavoni, competing at the Games would see the culmination of a career that has shown all the signs of concluding with Olympic success.
After a stellar junior career the Shenfield swimmer stepped up to senior level in 2010, making his World Championships debut in Shanghai.
He admitted his career so far had "gone perfectly" but knows his junior record now counts for little.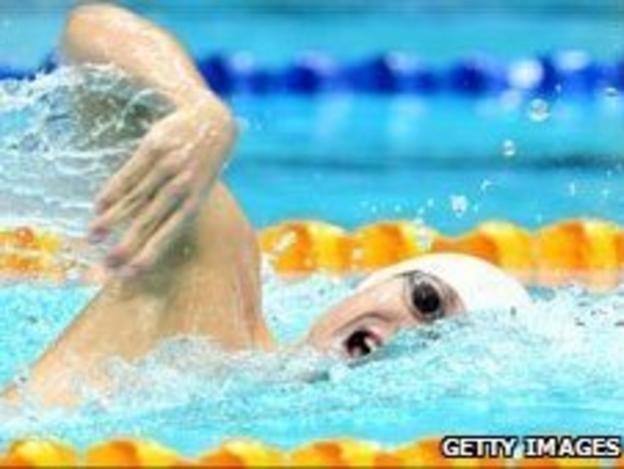 "I've just put in hundreds of hours of work and trained really, really hard to try to perfect my technique and other things that which are not so important when you're a junior swimmer," he said.
Competing so close to his Shenfield home simply adds to Pavoni's determination.
"From what I've been told, the home Olympics are something that every athlete looks forward to and dreams of competing at," he added.
"My dad goes to work in London and goes past the Olympic Park and said he's going to find it difficult if I don't make it to go past there every day.
"My whole life I've been training for this and all my progression has been going well. So I've just got to keep at it for one more year and fingers crossed."
The prospect of competing in front of friends, family and British fans is something fellow swimmer Emma Hollis is also relishing.
The Theydon Bois Paralympian said: "It's going to such a buzz. A lot of pressure, but such a buzz.
"It will be my first Games and a home Games all rolled into one.
"It will be absolutely unbelievable and being from Essex as well means everyone from home will be able to come and watch."
Hollis, 19, recently returned from the IPC Swimming European Championships in Berlin with five medals.
Although the results have put her in good shape for 2012, she explained it would be difficult to gauge her ultimate potential until much closer to the games.
"The Europeans are the last major international that we've got before the Games next year, so it sets you up nicely and you sort of know where you stand in relation to everything else," she said.
"But with Paralympic sport you get a lot of new athletes coming in all the time, so you can't really judge what's going to happen until you've swum."
The waiting to know whether they have made it into the Great Britain squad will be playing on the minds on every athlete over the coming months.
For 20-year-old Harlow shooter James Huckle, even knowing how many places he will be vying will only be known a few months before the games.
Nevertheless, he believes he is in a "good place" in terms of form.
"The results I've put in this year means unfortunately I haven't got a place myself yet, but I feel really confident that I'm shooting well," he said.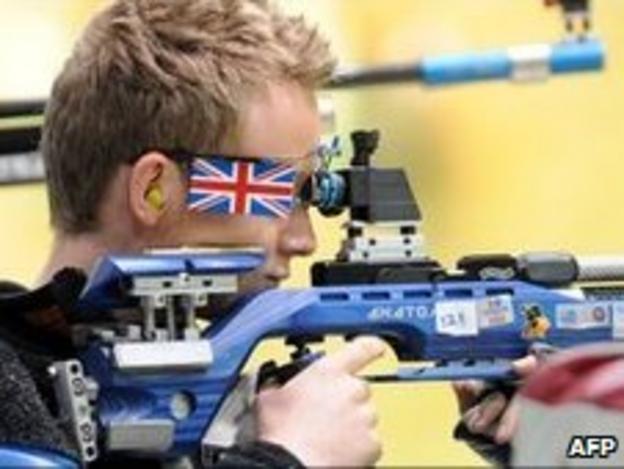 "I'm still breaking my personal bests all the time, so I'm always getting better and and am as confident as you can be."
Huckle only took up shooting at the age of 15 but swiftly progressed, winning four medals at last year's Commonwealth Games in Delhi.
A big fan of all sports, he still struggles to believe he could be part of the greatest sporting festival in the world.
"I've always watched the Olympics and it's just been a dream," he said.
"Even now saying it's a year to go feels so strange and I honestly never thought I'd be doing this now."
"I suppose I've been so focused on my training that it's only moments like this when I have a little of a break that I think 'wow, this is so real'."
Roberto Pavoni, Emma Hollis and James Huckle are three of BBC Essex's 13 featured athletes as part of 'Olympic Dreams' in the build-up to London 2012.