Olympic Dreams: Buckinghamshire's Relph sisters aim for Olympic double
Last updated on .From the section Olympics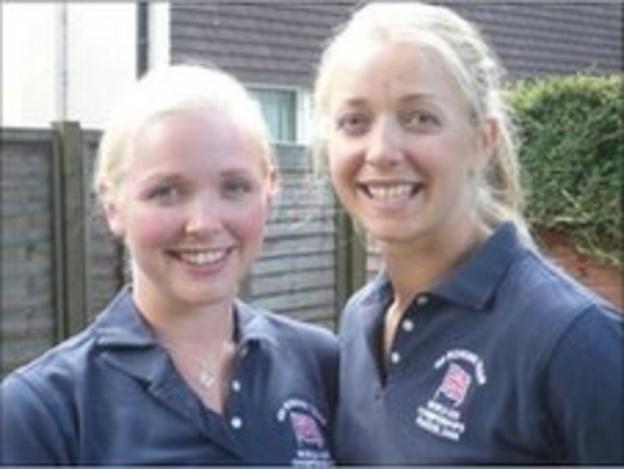 Monica and Pamela Relph are aiming to make it a family double as they train to qualify for Great Britain's Olympic and Paralympic rowing teams.
The siblings from Weston Turville have already made successful starts to their seasons in the lead up to 2012.
Pamela was a member of the crew that won gold in the World Cup regatta for adaptive crews in Munich in May.
Elder sister Monica was part of the elite eight that won gold in the Metropolitan Regatta in June.
Remarkably, Pamela's win came after only nine month's involvement in the sport after she was discharged from the Army on medical grounds.
"After my dream of joining the Army was shattered, it was a tough time, but Monica knew I was the sporty type and introduced me to the GB adaptive rowing coach," said Pamela.
"I wouldn't have been able to do it without Monica, before that I hadn't even considered rowing."
Before gaining her coveted place in the GB adaptive squad, Pamela had to be classified in order to compete as a disabled athlete.
"That was a weird experience, hoping you are sufficiently poorly to become an adaptive athlete," she explained.
"Fortunately, or unfortunately, my arthritis is restrictive as well as painful and the treatment is pretty debilitating too, but it's a question of being tough and getting on with it. The opportunity to compete in the Paralympics is a huge motivator."
Like her sister, Monica also has high hopes of winning a place in the Olympic squad which will take to home water in 2012.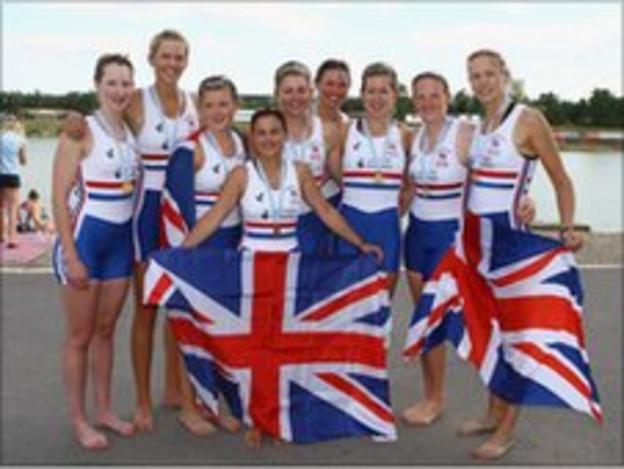 "I have to get stronger, faster in my single scull and pull a better time over 2km on the ergo. If I can do that then I know I can make any boat I am in move quicker, so it's a question of impressing the coaches, doing well at trials and, obviously, keep winning races this season."
Commenting on their aspirations for 2012, Monica was quick to praise her sister.
"I am so proud of Pam and what she has achieved in such a short space of time. I know the pain she is in with her illness and I wouldn't want that for the world.
"Having said that, I want to ensure she knows who is boss when it comes to rowing," she jokes. "The plan is to match each other stroke-for-stroke in getting to Dorney for the Olympics and Paralympics in 2012."
Monica and Pamela Relph are just two of BBC Three Counties Radio's featured athletes as part of 'Olympic Dreams' in the build-up to London 2012.
To find out more about the athletes from across Bedfordshire, Hertfordshire and Buckinghamshire who are aiming to qualify for the 2012 Olympics, listen to The Road to 2012 with former Olympic athlete Gail Emms and Three Counties sports presenter Luke Ashmead, every Monday from 1800 BST.