Olympic Dreams: Weightlifter Hannah Powell on 2012
Last updated on .From the section Olympics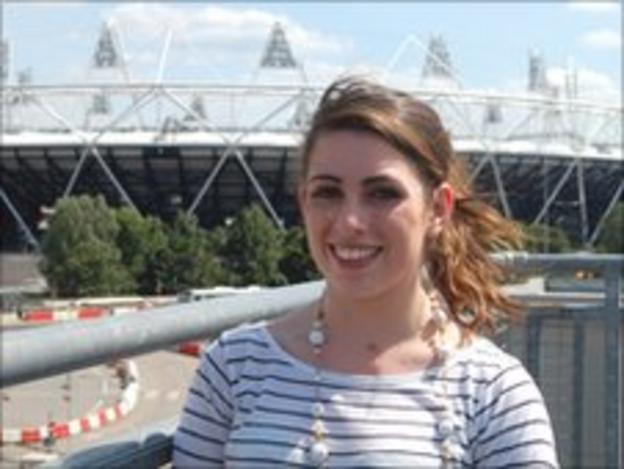 A West Midlands teenager said it would "mean everything" if she was selected for the London 2012 Olympics.
Eighteen-year-old weightlifter Hannah Powell from Rubery got into the sport at secondary school when she was 11.
In July she won the women's 48kg class at the British Senior Championships at Lilleshall National Sports Centre.
With her sights now set on the Games, Powell is now training full-time to see "how close I can get to qualifying and where I can go in the next 12 months".
Powell already has the experience of a Commonwealth Youth Games under her belt and said competing in India in 2008 "gave me a taste for the potential for the Olympics".
With less than a year to go before the start of London 2012, Powell says she has been training in Leeds about four hours a day.
"In the next year, I've got to lift quite a lot. I've got to put a decent amount on my totals so it's by no means going to be easy," she said.
Powell has recently set new personal best lifts.
At the Eleiko International Women's Grand Prix in Austria in June, she set new British records at both junior and under-23 level in the 48kg class with a snatch of 60kg and a clean and jerk of 78kg for a 138kg total.
One of a number of West Midlands Olympic hopefuls whose progress is being followed by BBC WM, Powell went with the radio station on a trip to Olympic Park.
She said it gave her even "more inspiration" to try and be part of the Games.
"It would just mean everything really, like especially when you've had the opportunity to come down and look at it being built, to think in a year's time, you could come back and actually be a part of it, is like amazing," she added.