Olympic Dreams: Merrien aims for top 20 finish in Daegu
Last updated on .From the section Olympics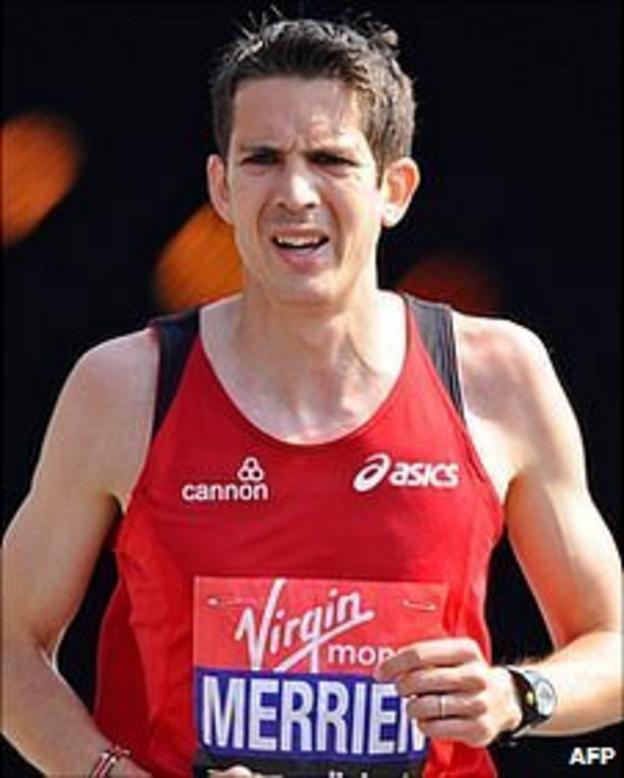 Guernsey's Lee Merrien is aiming for a top 20 finish at the World Championships in September in his bid to make the British Olympic team.
Merrien, 32, could qualify by running the marathon in South Korea in the A standard time of two hours 12 minutes, but he believes the weather will make that time difficult to achieve.
He said: "I won't run [the A standard] in Daegu [in South Korea] because of the heat and high humidity.
"But I think I am capable of achieving a top 20 finish so that's what I'm looking for."
Merrien will be joined at the Worlds by Andrew Lemoncello and Dave Webb.
"There's potentially three places for the Olympics," Merrien continued. "Of course whilst there's three of us going to the World Championships it doesn't necessarily mean that they will be the three picked for next year.
"There are a number of other people running an autumn marathon, but it's not about what they do - I need to focus on what I'm doing so I get the best out of myself.
"There would be another opportunity to qualify in the spring but I'm not looking that far ahead.
"If I'm able to qualify then potentially I won't have to run a spring marathon, I can put my focus into my training for the Olympics."
Lee Merrien is one of BBC Guernsey's three featured athletes as part of 'Olympic Dreams' in the build-up to London 2012.