Olympic Dreams: Cann left island to pursue sporting ambitions
Last updated on .From the section Olympics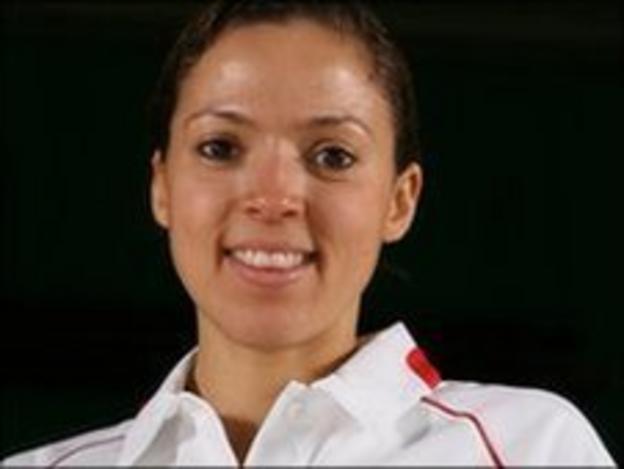 Jersey badminton player Elizabeth Cann is aiming for a place at London 2012 but has admitted she had to leave the island to pursue her sporting ambitions.
Cann, who won bronze at the 2010 Commonwealth Games, is training at the National Badminton Centre in Milton Keynes for a place in the London 2012 side.
She told BBC Radio Jersey: "There isn't the structure within the island and you need other people of a certain level to train with.
"It's not quite as simple as having somebody to hit against."
Cann remains confident of winning a place in the Olympics side and will compete for important qualification points in the World Championships at Wembley Arena in early August.
"If you do well there it really goes in your favour to help with your world ranking," she explained.
"But it doesn't necessarily mean one way or the other that you'll be the one going.
"The Olympics would be the absolute pinnacle of everything. It's what everyone wants gold at and it's the most prestigious event you can get.
"I can't think of anything better than having it in your home country and doing your country proud by putting in the best performance that you ever could."
Elizabeth Cann is one of BBC Radio Jersey and BBC Channel Islands News' featured athletes as part of 'Olympic Dreams' in the build up to London 2012.