Olympic Dreams: Martin Brockman's London 2012 place
Last updated on .From the section Olympics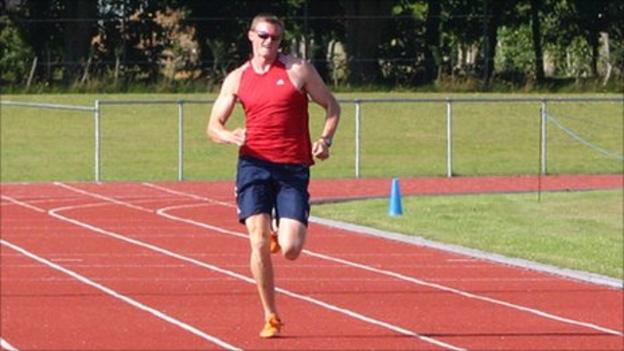 Maidstone athlete Martin Brockman is doing everything within his powers to secure a place in the decathlon at London 2012.
Decathlon is arguably the hardest of all athletics disciplines with competitors having to master ten different events over two gruelling days.
The 23-year-old exceeded all expectations by winning a bronze medal at the 2010 Commonwealth Games in Dehli, but for Brockman there is only one thing on his mind.
"It was great at the time but the Olympics is coming up," he said. "I've had to train hard for this year to get ready for next year. Even though it was good, you've got to forget it and get on with the next few years."
GOING TO BE TOUGH
Following his Indian summer at the Commonwealth Games, Brockman's winter was disrupted by niggling injuries and the good old British weather. Despite these issues, he is resolute about his 2012 prospects.
"It's going to be tough but I think I can do it," he said. "The last year's been quite tough with the come-down from Delhi and then we had a pretty terrible winter with the snow.
"I'm going away for the winter to train and to get away from the snow this year. Hopefully I'm going to do a decathlon while I'm in Australia and qualify there."
In order to qualify, the British number three must better his personal best of 7,712 by at least 300 points. The "A" standard stands at 8,300 points but the former high jumper believes it is between three athletes to secure the "B" standard of 8,000 points.
"I don't see that anyone is going to score the A standard, unless I sneak over it. It's going to come down to maybe three of us," he said.
"One of us will get in, hopefully it's going to be me."
PUTTING ON MUSCLE
A key factor in Brockman's rise from junior high jumper to international decathlete is his partnership with coach, best friend and housemate Chris Bowman.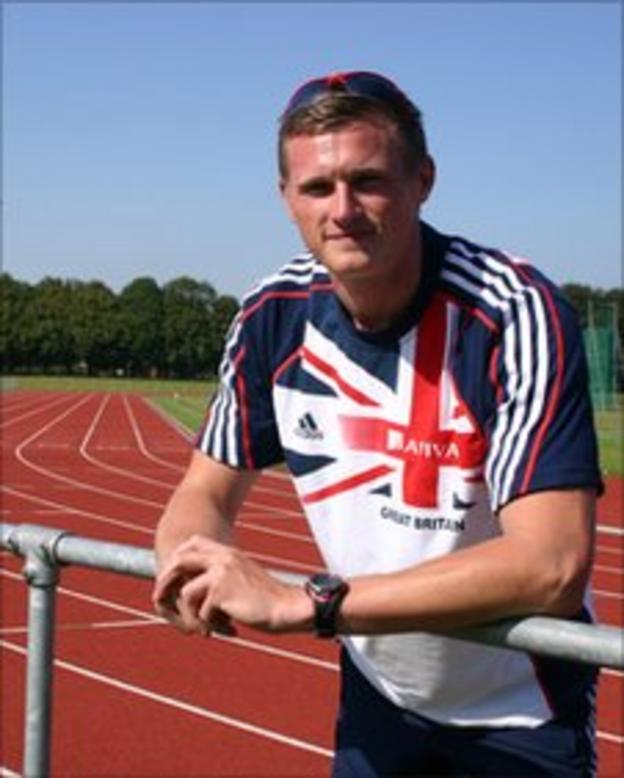 "When I converted my coaching awards to combined events, one of the people who was a national combined events coach said 'find the biggest person you can and put muscle on him'," said Bowman.
"We spent the first couple of years putting muscle on him and once you learn the technical events, you've got the raw athlete."
At 6ft 6in, Brockman fits the bill and the two have since formed a good working relationship both on and off the track.
Bowman adds that he saw huge promise in the former Oakwood Park schoolboy from a young age.
"We measure too much performance in our competitors when really it's all about potential. Has the person got the capacity to improve? Martin has improved every year," he said.
ONCE IN A LIFETIME
Inspired to take up coaching by the announcement that London would host the 30th Olympiad, Bowman insists that the Games are not just an inspiration for the athletes.
"It's a once in a lifetime opportunity," he said.
"When it was announced that we were hosting the Olympics in 2005 and I was doing some volunteering in school sports, I decided I was going to do as few proper jobs as I could to concentrate on this.
"It's been as much a learning journey for myself as a coach as it is for an athlete."
Training for the pair consists of two sessions a day, six days a week.
Mentoring in his weakest discipline from Olympic medallist Steve Backley could prove pivotal in Brockman's his push to qualify.
"Javelin is notoriously bad for me. I know when Steve Backley saw my javelin on a video a while ago, he couldn't help pick out all my faults and try and help me," he said.
"If you're going to learn javelin, Steve Backley is probably the best guy you can get."
SKINNY YOUNG LAD
With less than 12 months remaining until the opening ceremony, Brockman appears to be leaving no stone unturned in his quest to perform in the Olympic Stadium.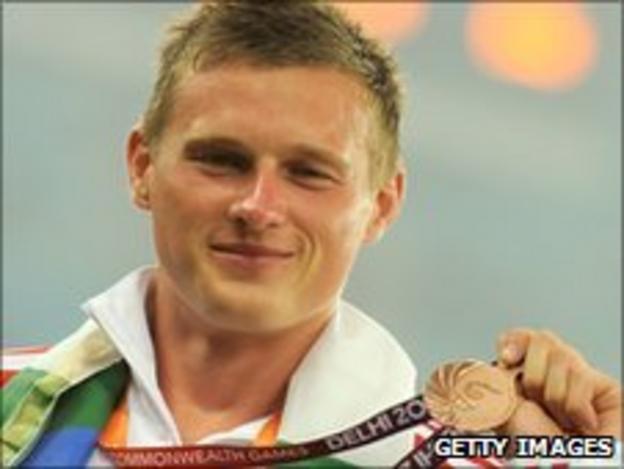 When asked whether Bowman thought his athlete has what it takes, he replied: "I certainly think so.
"I've been putting in effort from six years ago. People wouldn't have even thought that some skinny young kid would even be in the shape to be an Olympian."
But does Brockman himself believe he can make the starting line in London?
"I do. You can't train if you don't believe you can. In every training session, I give all I've got. Next year, I'm going to be doing nothing but training," he said.
"If I get in that's brilliant, if I don't then at least I've tried."
Martin Brockman is one of BBC Radio Kent's three featured athletes as part of 'Olympic Dreams' in the build-up to London 2012.