BBC Radio Stoke's six to follow for London 2012
Last updated on .From the section Olympics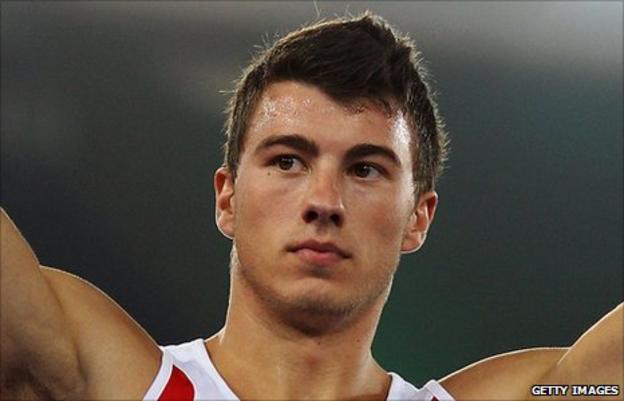 Every athlete dreams of Olympic glory, and for a chosen few, that dream becomes a reality.
Over the next 12 months, BBC Radio Stoke and the BBC Stoke website will be following six athletes from North Staffordshire and South Cheshire as they try and achieve their dream at London 2012.
They, along with family, friends, team-mates, coaches and others, will give us a unique insight into their preparations for the biggest event in sport.
Here is a quick introduction to each of our six to follow....
Adam Burgess - Canoe Slalom
A successful career as a junior culminated in a sixth-place finish for Burgess at the Junior World Championships in 2010.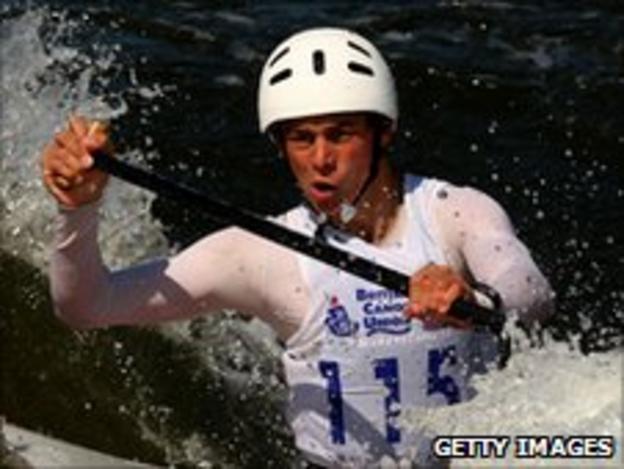 The 19-year-old from Stone is currently ranked third in Great Britain in the C1 class (for individuals) and in the top 10 in the C2 class (for pairs) alongside Greg Pitt.
However, with just one boat from each country allowed to compete in each discipline at the Olympics, qualifying for London will be a real challenge.
Adam says: "Going into Olympic selection, I'm a little bit of an underdog, but I wouldn't like to go in there being the favourite.
"In our sport, it can be argued that it's harder to win the World Championships, but there's something different about the Olympics that makes it the one everybody wants to win."
Steve Lewis - Pole Vault
Lewis, 25, has already proved he can win medals at major championships.
He claimed bronze at the 2006 Commonwealth Games in Melbourne and won Commonwealth silver in Delhi four years later.
His victory at the UK trials in Birmingham in July is likely to guarantee selection for the upcoming World Championships in Daegu.
Competition will be strong in London, but a return to the form that saw him set his personal best of 5.72m in 2009 would give Lewis a realistic chance of winning Great Britain's first ever Olympic medal in the event.
Steve says: "Since my thumb injury when my pole broke [at an indoor meeting in Birmingham in February] I have recovered and moved on.
"All is in place for bigger things. I am aware there is a much bigger vault waiting to come out soon."
Ian Marsden - Shooting
Marsden was a world champion and world record holder as an able-bodied powerlifter, before a spinal injury confined him to a wheelchair.
A successful hand-cycling career followed, but he was unable to continue in the sport after being diagnosed with a rare Motor Neurone condition at the start of 2010.
Marsden's determination to compete at the Paralympics in London saw him take up air rifle shooting and after showing some early promise, he was asked to join the Fast Track Talent Programme.
Ian says: "I think there are between five and seven places available and there are no automatic places for disabled shooting.
"Great Britain has got the best shooters in the world so the competition is going to be very hard."
Michelle Ross-Cope - Marathon
The 39-year-old from Waterhayes has risen to prominence in the latter part of her career.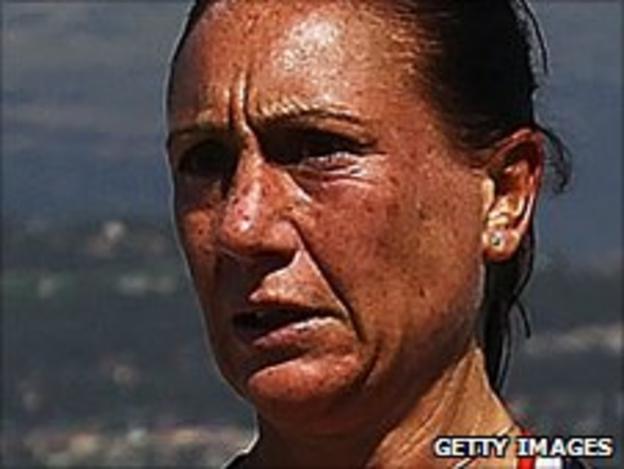 She finished 14th at the 2010 European Championships in Barcelona and sixth at the Commonwealth Games in Delhi later that year.
On both occasions, she was the highest-placing British athlete.
Ross-Cope juggles her marathon training with raising her three young children.
Michelle says: "Preparations are going well. Things went well for me last year and that's given me a real boost of confidence.
"It all depends on running a marathon in the autumn, getting the qualifying time and then proving my fitness through to 2012."
Jess Sylvester - Swimming
Sylvester competed in the 4x100m freestyle relay at the Beijing Olympics in 2008 and was part of the team that finished seventh in the final, setting a then-national record in the process.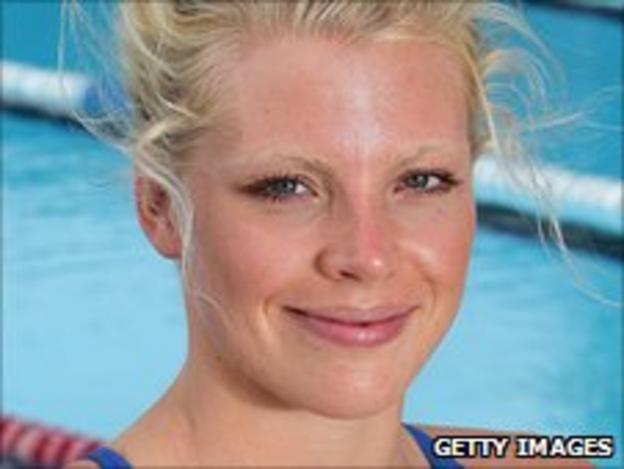 She also won a silver medal in the same event at the 2010 Commonwealth Games in Delhi.
The 24-year-old, who was born in Newcastle-under-Lyme, is the current British champion for the 50m butterfly, although that event is not part of the Olympic programme.
Jess says: "Competing in the Olympics is something you can't describe until you've actually experienced it.
"The standard has moved on since the last Olympic trials and realistically there are 12 girls going for four places in the relay, but I think I've got a really good chance of qualifying."
Megan Viggars - Volleyball
The 17-year-old, who plays for Newcastle Staffs Volleyball Club, was awarded a place in the senior GB squad in May, having impressed in a short trial period and during her time with the Volleyball England National Academy.
Viggars made her debut against Portugal in June.
As the host nation, Great Britain are guaranteed to be one of the 12 teams competing in the volleyball tournament at London 2012.
Megan says: "If you're good enough to make it, it doesn't matter what age you are.
"I've got to improve, but if I really push this year, I've got a good chance of being selected."