Olympic Dreams: Sasha Matthews inspired by Adlington
Last updated on .From the section Olympics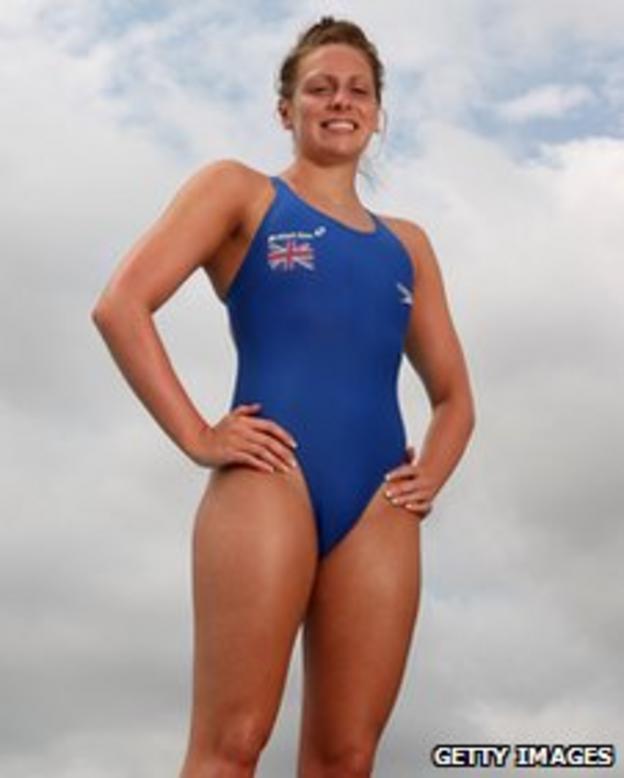 London 2012 hopeful Sasha Matthews says Rebecca Adlington has helped inspire a new generation of swimmers.
The freestyle expert, 20, shares the same coach as the double-gold medallist and belongs to the Nova Centurion Swimming Club, in Nottingham.
Matthews said: "Rebecca Adlington did a great job at the [Beijing] Olympics and there's a big buzz about swimming.
"A lot more people are swimming because of her and she's brought more youngsters into the sport."
Invaluable support
Matthews fell in love with swimming at an early age. At 13 years old she thought: "I'm actually quite good at this".
Her talent was recognised by her first coach Bill Hopkins.
Matthews said he pushed her hard at Arnold Swimming Club which paid off when she made the European Junior Championships in 2006.
Like many athletes she relied on her parents to drive her to training and competitions, as well as providing the financial support.
"It was so stressful for them but they're now getting a lot back from it," said Matthews.
Her mum and dad screamed with excitement at the TV when she won a bronze in the 4x200m freestyle relay at the Commonwealth Games in 2010.
Invaluable support in the early days also came from her school.
Matthews is from Woodborough, in Nottingham, and attended Arnold Hill School.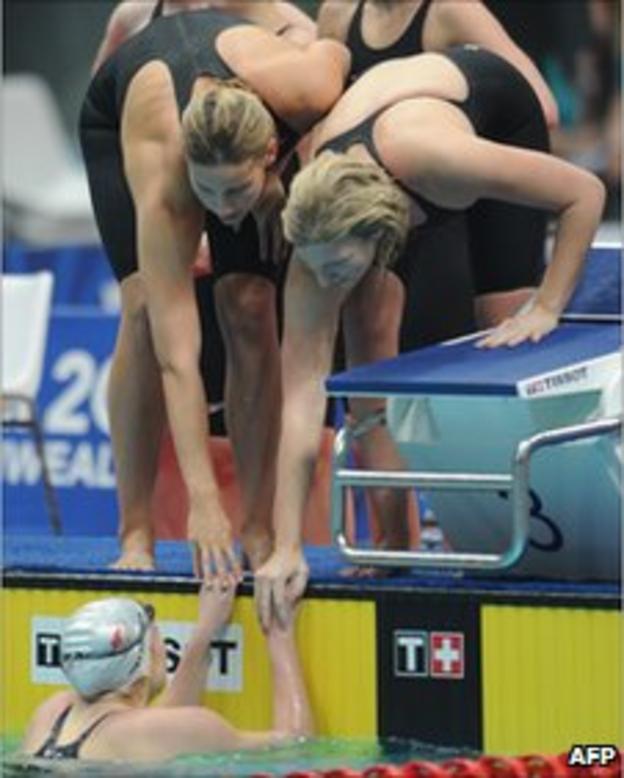 "They were so good with my swimming," said Matthews. "They gave me a lot of support."
She was allowed to arrive for school late and leave early for training. She could also have time off to attend training camps and competitions.
London trials
Matthews is in the midst of a three-week break before embarking on seven months of solid training in the run up to the London 2012 trials, in March.
"Training is stressful, it's hard, but I'm lucky because I'm a full-time athlete," said Matthews.
The trials take place at the Aquatics Centre in London, the Olympic venue where dreams will be achieved and shattered.