Olympic Dreams: Tscherniawsky aims for discus record
Last updated on .From the section Olympics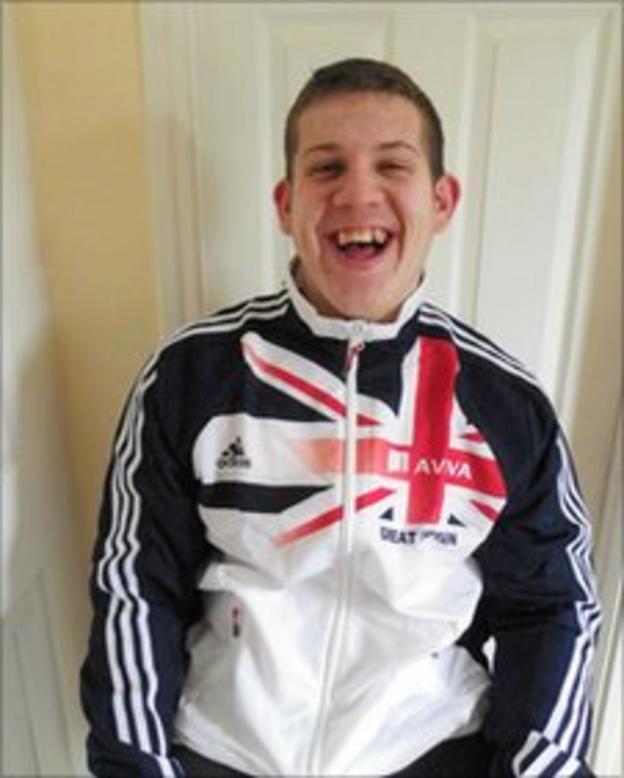 Seated discus athlete Kieran Tscherniawsky is aiming to set a new world record at the London 2012 Paralympics.
Kieran, 18, from Heckington, recently broke both the European and UK records for Under-23s at the English nationals in Bedford with a throw of 29.57m.
"I can't believe I've broken a UK and European record in one throw. I'm very pleased," he said.
"I'll save my world record throw for the 2012 Games."
The world record, 31.29m, is held by Saudi Arabia's Hani Alankhilli, which he set at the Paralympic World Cup in Manchester in May.
Kieran, who is a member of the Lincolnshire Elite Athlete Programme (LEAP), said: "I'm very confident that I'll be competing in the 2012 Paralympics next year. No-one in the UK in my category has thrown that far before, so I really feel that I have a shot."
Rachel Belcher, project officer for LEAP, said: "We are very proud of Kieran's achievements and it just proves how dedicated and talented he truly is.
"We are very proud to have him on LEAP."
His grandmother, Molly Burrows, who almost pulled Kieran out of the English nationals because of the severe weather, said: "I'm really pleased we went through with it - this is a great achievement for Kieran, we're very proud."
Kieran Tscherniawsky is one of BBC Lincolnshire's featured athletes as part of 'Olympic Dreams' in the build-up to London 2012.