London 2012: Fencer Katherine Kempe's Olympic dream
Last updated on .From the section Olympics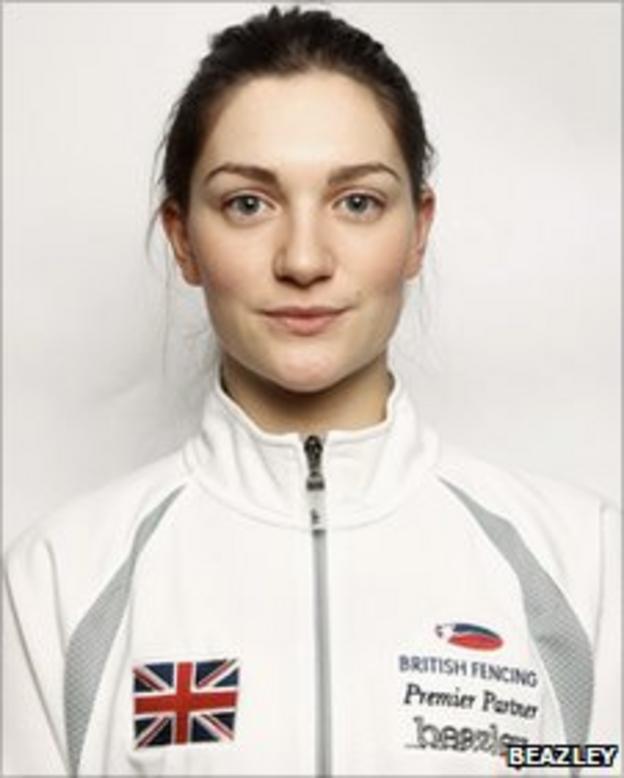 Originally from the Welsh town of Monmouth, Katherine Kempe moved to Cornwall to make the most of the county's top class fencing facilities.
The sabre expert joined the prestigious Truro Fencing Club earlier this year after leaving Brentwood.
Katherine took up the sport at the age of 10 and is a member of the Great Britain team.
She is well placed to secure a berth at next year's Games having come third in the British Championships in 2008.
Despite missing out on a place in Britain's team for the European Championships last month, Katherine is determined to improve her world ranking and fight for a place in the London 2012 squad.
"I'm really hoping that now I am settled for the summer I can start preparing really well for the start of the season which is in January 2012."
Katherine says her move to Cornwall was not exactly straightforward.
"I was living in London and training in Essex but for me, Truro Fencing Club was a really very good option and once I started coming down here I really got on well with them.
"Truro is one of the best centres in the country," she said.
"It's one of the few places that has a purpose built 'Salle' which is what we call a fencing room so it's pretty up there nationally.
"To start with I was sitting on cardboard boxes but now I've got things up and running."
Katherine's training regime consists of individual lessons, gym work and nine hours of footwork and free fencing a week.
Away from Fencing, Katherine spends time with her horse Friday.
"If you're very stressed about competing, horses are very good at relaxing you. There's nothing like shovelling a bit of horse muck to bring you back down to earth," she said.
Katherine Kempe is one of BBC Cornwall's featured athletes as part of 'Olympic Dreams' in the build-up to London 2012.