IOC considers staging 2020 Olympics in Qatar in autumn
Last updated on .From the section Olympics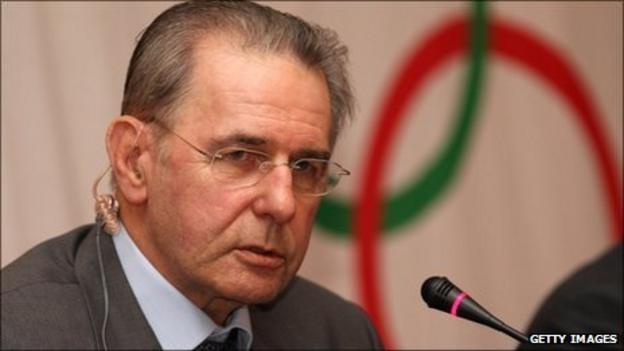 The International Olympic Committee could allow Qatar to stage the 2020 Games in the autumn if the middle eastern country is chosen as the host.
Qatar's bid for the 2016 Games, which was awarded to Rio de Janeiro, was hit by plans to hold the event in October.
Temperatures soar above 40C in the summer in the Arab Emirate, but the autumnal months are somewhat cooler.
The deadline to submit a bid to host the 2020 Games is 1 September and Qatar is yet to formally enter the running.
However, president Jacques Rogge has said the International Olympic Committee will discuss the issue at a meeting of the executive board on Friday and let Qatar know the outcome before making it public.
"I listen to my colleagues and try to find a consensual opinion," said Rogge, who is in Daegu for the World Athletics Championships.
"We are not going to issue a press release immediately because we want to first discuss with Qatar the decision that we make."
Should Qatar, which is due to host football's World Cup in 2022, put in a bid, they will not face competition from the United States who revealed earlier this week that they would not be entering the running.
"We would have loved to have a bid for 2020 emanating from the United States," Rogge added.
"We respect and understand the position of US Olympic Committee and we hope that there will be good bids in the future."