Six cities bid to host 2020 Olympic Games
Last updated on .From the section Olympics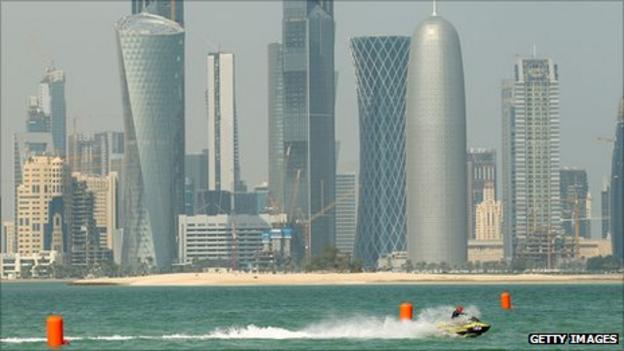 Six cities are bidding to stage the 2020 summer Olympic Games.
Doha, which failed in a bid to host the 2016 Olympics, will compete with Baku, Istanbul, Madrid, Rome and Tokyo, with the winner announced in September 2013.
Qatari city Doha has been given special permission by the International Olympic Committee to propose staging the games between 20 September and 20 October.
"Our bid can inspire peace and is a priority for our youthful region", said Doha's Sheik Tamim Bin Hamad Al-Thani.
"It is fitting that the dream of hosting the Games should come to the Middle East at this time."
Doha's bid for the 2016 Olympics, eventually won by Rio de Janieiro in Brazil, planned to hold the Games in October. This proved unpopular among some IOC executive board members, while others argued a city with a population of around 500,000 was too small.
That bid did not reach the final shortlist.
Sheik Al Thani, the Qatari Olympic Committee president, added: "To simply have a chance to enter the bidding process is a step closer to realizing something very special for our nation."
There is a precedent of a city shifting the Summer Games outside the traditional July/August window - in 2000 the Sydney Olympics were held from 15 September to 1 October.
Temperatures in Doha average more than 38-degrees Celsius from May to September.
Qatar will host the 2022 football World Cup and is committed to investing $20bn to $25bn in tourism infrastructure development over the next 11 years.