Olympic Dreams: Rower Pamela Relph on course for 2012
Last updated on .From the section Olympics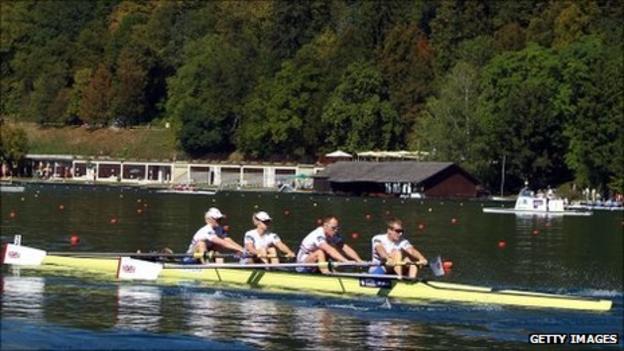 Buckinghamshire's Pamela Relph is a step closer to competing in the 2012 Paralympics after winning gold at the World Rowing Championships in Slovenia.
Relph, 22, won gold in the Paralympic class adaptive mixed coxed four with Naomi Riches, David Smith, James Roe and cox Lily van den Broecke.
The crew took an early lead over the defending world champions Canada within 250m and led home to win gold.
"We decided we would do our own race and it worked," said Relph.
"We put in a really good performance, but we're still very young as a crew, so getting to 2012 will all depend on the final trials at the beginning of March next year."
Before gaining her coveted place in the Great Britain adaptive squad, Relph had to be classified in order to compete as a disabled athlete.
"That was a weird experience, hoping you are sufficiently poorly to become an adaptive athlete," she explained.
"Fortunately, or unfortunately, my arthritis is restrictive as well as painful and the treatment is pretty debilitating too, but it's a question of being tough and getting on with it. The opportunity to compete in the Paralympics is a huge motivator."
Pamela Relph is one of BBC Three Counties Radio's featured athletes as part of 'Olympic Dreams' in the build-up to London 2012.
To find out more about the athletes from across Bedfordshire, Hertfordshire and Buckinghamshire who are aiming to qualify for the 2012 Olympics, listen to The Road to 2012 with former Olympic athlete Gail Emms and Three Counties sports presenter Luke Ashmead, every Monday from 1800 BST.