Olympic Dreams: Event rider Ruth Edge
Last updated on .From the section Olympics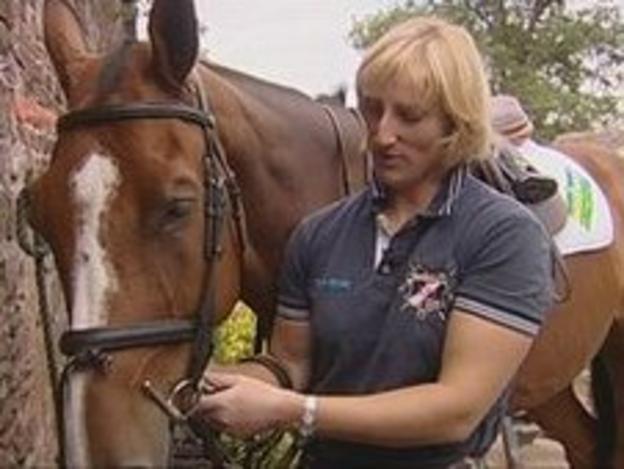 As an eight-year-old girl Ruth Edge would dream of becoming an event rider, now she dreams of competing for Team GB at the Olympics.
The 32-year-old who lives in Brampton, North Cumbria was a reserve for the Beijing Olympics, but an injury to horse Two Thyme forced her withdrawal.
One horse from her team, Applejack, has qualified for 2012 team selection.
Hopes are also high on getting another horse, Nick of Thyme, through qualification and into selection.
Eventing is the only Olympic sport where men and women compete against each other on equal terms and it is a tough team to break into.
Edge knows that if she can avoid injury and peak at the right time then she is in with a chance.
"For me just to be on that team and do the best I can, hopefully good enough to win Britain a gold medal at the Olympics would just be phenomenal. It would be a dream come true," she said.
Team Edge has been based in north Cumbria for 11 years and, with many competitions take place outside the county, the team are often in the road with up to six horses.
Final Olympic team selection is expected to take place in April or May 2012.
Ruth Edge is one of BBC Radio Cumbria's featured athletes as part of 'Olympic Dreams' in the build-up to London 2012.