Exeter's Judith Hamer hopes to go to 2012 Paralympics
Last updated on .From the section Olympics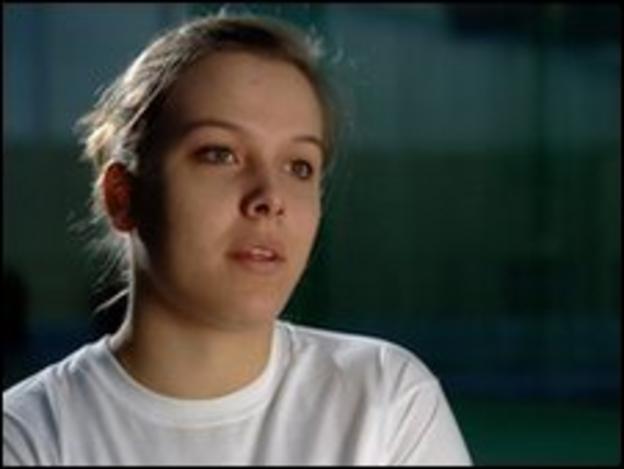 Exeter-based Judith Hamer says it would be a dream come true to take part in Great Britain's wheelchair basketball team in next year's Paralympics.
The 20-year-old has been playing the sport for the past five years after having her leg amputated.
"It's what I've been working for personally for the last 3 years. This is what I train for," she said.
"All I want is to play in London. It would mean everything to me," she added to BBC Radio Devon.
Hamer was part of Great Britain Under-25 team that won a bronze medal in July at the World Championships in Canada.
Her focus now turns to the senior European Championships in Israel, which begin on Thursday.
"We're looking to make the final at the European Championships and improve our European ranking by at least one place.
"We're starting to be a big contender, the team has worked really hard over the last couple of years and we're steadily climbing up the ranks," she added.