Great Britain's football team will stay at the Olympic Village
Last updated on .From the section Olympics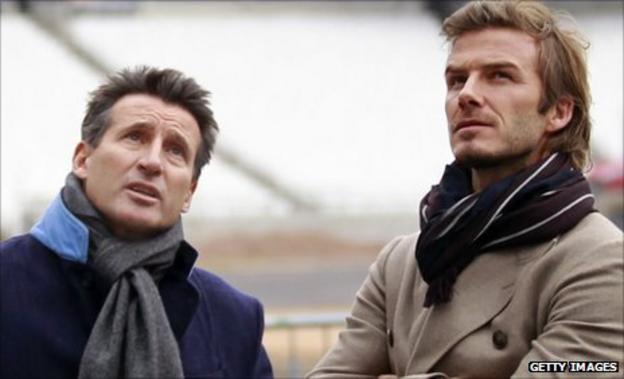 Great Britain's football teams will join other Team GB athletes staying in the Olympic Village at next summer's Games, says the Football Association.
The players will share rooms and eat in the communal dining hall.
The men's event is for under-23s, with three over-age players allowed, but the women's squad has no age restrictions.
England Under-21 manager Stuart Pearce is likely to lead the men's Olympic team, which could include David Beckham, while long-serving England women's coach Hope Powell will take charge of the GB women's team.
Initial squads will be announced in November, before being narrowed down to a final 18 before the Games.
Beckham is very unlikely to play in next summer's European Championships for England, which gives him more of a chance of making the Olympic squad.
It is anticipated that the Olympic sides will play two friendlies before the Games.
It will be the men's team's first appearance at the Games since 1960 while the British women's team is competing for the first time.